Roscoe Jarboe – New Plymouth, Idaho ($102,855)
2-time WNFR qualifier
1-time RNCFR qualifier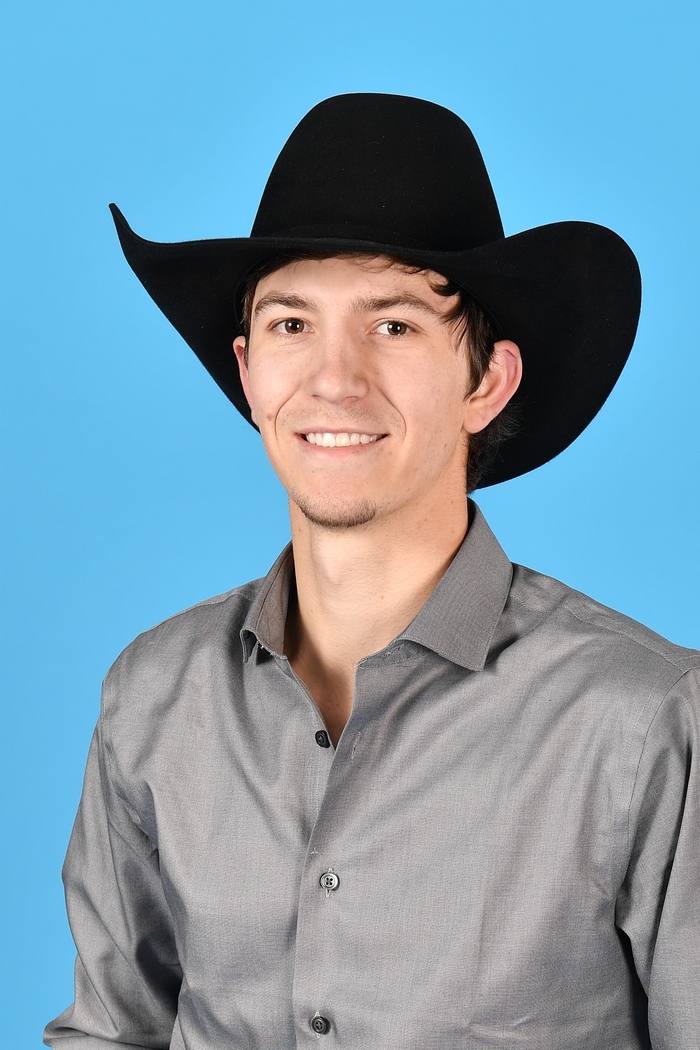 Roscoe Jarboe, of New Plymouth, Idaho, is headed back to the Wrangler National Finals Rodeo ninth in the world standings where he hopes to improve on last year's performance of placing in 2 rounds and winning Round 2.
After a great first season, the 2016 Resistol Rookie of the Year in bull riding has had even better success this year, staying within the top 10 in the world standings earning $102,853 during the regular season.
Roscoe, now 21, caught the passion for bull riding from his father, Bo, who rode bulls in the Columbia Circuit. At the age of 4, Roscoe already had his mind set on being a bull rider. Bo retired from bull riding and turned his attention to his son. Bo and Roscoe's mother, Melissa, built an arena with bucking chutes and provided the calves, steers, mini bulls and eventually bulls for Roscoe as he progressed.
After successfully competing in the Idaho and Oregon High School Rodeo Associations and placing eleventh at the 2013 National High School Finals Rodeo, Roscoe decided to ride bulls full time. He began competing in the PRCA during his senior year of high school at the age of 18 but spent 2 years as a permit holder to gain knowledge about the professional circuit.
In 2016, his first year as a PRCA card holder, Roscoe had big wins at the Cheyenne (Wyoming) and Walla Walla (Washington) Frontier Days. And he won $49, 558 at last year's NFR, finishing the season in ninth place.
The biggest moment in Roscoe's young career so far was his 91-point ride on D&H Cattle Company's SweetPro's Bruiser at the San Antonio Stock Show and Rodeo last February.
Nothing would make him happier than to get on the 2017 Bucking Bull of the Year in the Thomas and Mack Center this year.
Presented by: