Cody DeMoss – Heflin, La.
12-time WNFR qualifier
1-time WNFR Average Winner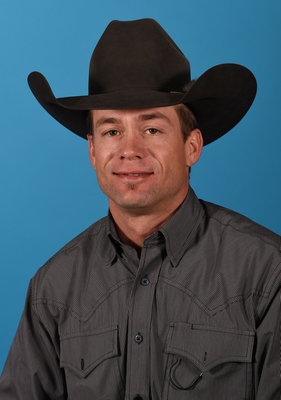 There are very few rodeos that Cody DeMoss hasn't won in his 16-years of membership in the Professional Rodeo Cowboys Association.
The San Antonio Stock Show Rodeo held in Texas every February is one of those, but it will always hold a special place in his heart. He won over $10,000 at that rodeo last year and that was enough money to put him over $2 million in career earnings.
Cody is a cowboy that just happens to love riding bucking horses. He's made a career out of that that has seen him compete at the Wrangler National Finals Rodeo on 12 different occasions. He enters this year in seventh place with $84,768 earned during the regular season.
He turned 35 last January and wasn't sure how much he was going to travel this year. He and his wife Marjie have two children, a daughter, Darbi, and son, Wyatt. They also have land, cattle and horses so there is always plenty to do at home.
Just a week before the Reno Rodeo, he was part of the 7B Ranch team that won the All-Around Ranch Rodeo Challenge where he participated in a ranch bronc riding, sorting, branding and mugging competitions as part of the five-man team. Then he made the trip to Nevada and hit the rodeo trail.
After the lucrative Fourth-of-July rodeo run, he wasn't in the top 20 in the world standings. It was time to get busy or go home. He got busy, traveled around the country entering every rodeo he could get to. In 80 days, he put 32,000 miles on to get to 58 rodeos.
On Aug. 15, he was 18th in the standings. One month later he had climbed all the way to sixth – partly because of a big win at the Ellensburg (Wash.) Rodeo over Labor Day. It was the second time he had won that rodeo.
Cody and his younger brother Heith will be competing against each other at this year's NFR for the seventh time. They have garnered a lot of fans along the way. This is a business for them and is more about making money and providing for their families than getting awards, but taking a gold buckle back to Louisiana would be the icing on the cake.