World Champion Rogers Sidelined with Knee Injury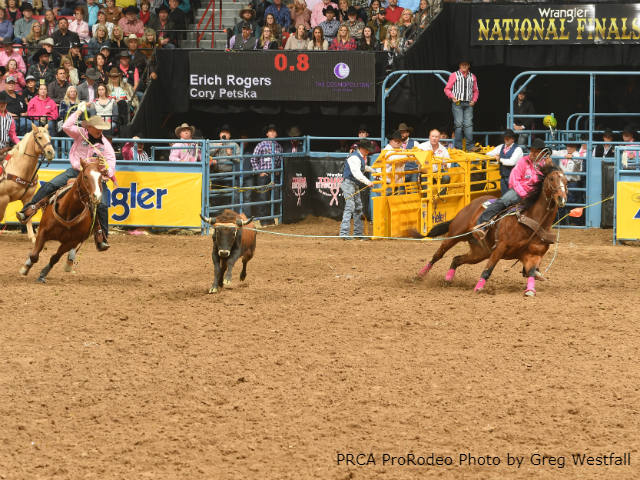 COLORADO SPRINGS, Colo. – Erich Rogers, the reigning team roping header world champion, will be out indefinitely while he recovers from tearing the medial collateral ligament (MCL), anterior cruciate ligament (ACL) and meniscus in his right knee March 3 while steer wrestling at a non-PRCA event.
"I had to wait for the swelling to go down and then I had surgery March 30 (in Scottsdale, Ariz.)," said Rogers, 31. "I had a doctor's appointment (April 11) and they said the surgery looks good and everything is going according to plan."
Rogers believes the best-case scenario for him this season is returning to compete by the Reno (Nev.) Rodeo, June 14-23. Rogers was 32nd in the April 9 team roping header standings with $12,066.
This season, Rogers is roping with Clint Summers. Rogers and Cory Petska had roped together since the 2013 season, culminating with both winning world championships last season.
However, Petska chose to reduce his roping schedule this year, going to 40 or 50 rodeos instead of 90, while Rogers wanted to maintain the same schedule he had in the past, so they opted for new partners. Petska said beginning at the Reno Rodeo, he is going to start roping with header Colby Lovell, a six-time qualifier for the Wrangler National Finals Rodeo (2010-13, 2015-16).
Rogers, who resides in Round Rock, Ariz., finished last season with $265,417. He has qualified for the Wrangler NFR the last seven years.
"This (the injury) is just part of the game," Rogers said.
Courtesy of PRCA