Erich Rogers – Round Rock, Ariz.
5-time WNFR qualifier
4-time RNCFR qualifier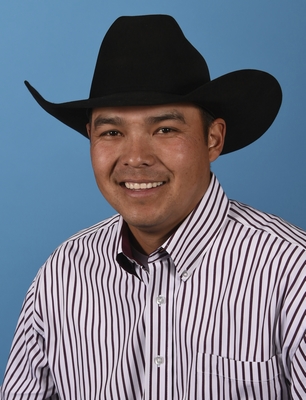 There must be something in the water that Erich Rogers and fellow PRCA team ropers, Derrick Begay and Aaron Tsinigine drink.
The three are all from the Navajo Nation in Arizona. In less than 10 years they have collectively emblazoned rodeo success across their Navajo community with nearly $2 million and 14 WNFR qualifications between them – all earned with a rope. They have become an inspiration to local youth. Now they're practically rodeo royalty back home.
Heading into the Thomas and Mack Center, Rogers comes into the WNFR in the number eight spot with over $78,000 won. He took first-place honors at the coveted Bob Feist Invitational this year, a win that deposited an extra $120,000 into his and teammate Cory Petska's bank accounts.
Erich and Cory have notable 2015 wins at San Juan Capistrano and Red Bluff, Calif.; as well as St. Paul, Ore., just to name a few. In previous years, they have won the San Antonio Stock Show and Rodeo, Rodeo Austin and the Turquoise Circuit Finals. As a result, Cory and Erich's long history together will likely prove an advantage when they step once again onto rodeo's biggest stage.
Erich speaks the Navajo language and grew up the only boy with four sisters in the town of Round Rock, A where he graduated high school with only 60 students in the class. Rogers says his whole family was involved in rodeo and has given him great support.
With each WNFR qualification and each accomplishment in the arena Erich's celebrity status at home increases. However, the humble cowboy always remembers the hard work, dedication and support from others that got him where he is. Encouraging those that want to follow in his footsteps to do the same might be more important than any titles he has won.