Sterling Crawley – Stephenville, Texas ($92,992)
4-time WNFR qualifier
1-time RNCFR qualifier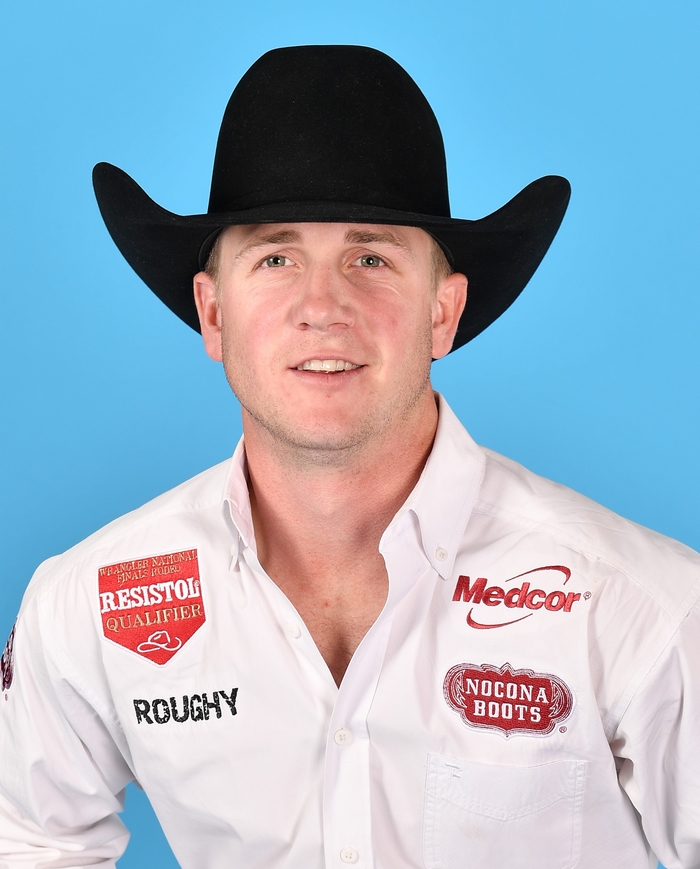 Rodeo fans would be hard pressed to find anyone competing at the Wrangler National Finals Rodeo that has more fun than Sterling Crawley.
Sterling is the younger brother and traveling partner of 2015 world champion Jacobs Crawley. This is the fourth time that he will be making the trip to Las Vegas to compete. He enters the competition in ninth place with $92,992 won during the regular season.
Earning that money has meant lots of time on the road, in their van, on a plane or hitchhiking with other contestants. Sterling admits that he would rather sleep than drive, but if driving is what it takes to get on a bucking horse, he'll be driving.
The 2011 saddle bronc riding rookie of the year has watched his brother's success with admiration. He's made trips to the South Point and been on stage when Jacobs has received go-round buckles. This year, they are hoping it will be Sterling's turn. While he has had success in Las Vegas, last year to the tune of $57,385, he has yet to win a round.
Injuries have had a significant impact on his career. He missed the 2015 NFR and watched Jacobs win his gold buckle from the stands. This year, he has had chronic shoulder issues, but it hasn't kept him from winning. And he's continued to compete preparing for the 2018 season and getting ready for the NFR.
For Sterling, there is no better way to gear up than to get on bucking horses. He has won over $13,000 towards next year and will be more than ready for the famed yellow bucking chutes.
There will be plenty of family members on hand at the NFR wishing the Crawley brothers much success. For Sterling, that success isn't just measured by money won, but by the smiles he can put on his fan's faces.
Presented by: