Junior Nogueira – Burleson, Texas ($134,707)
4-time WNFR qualifier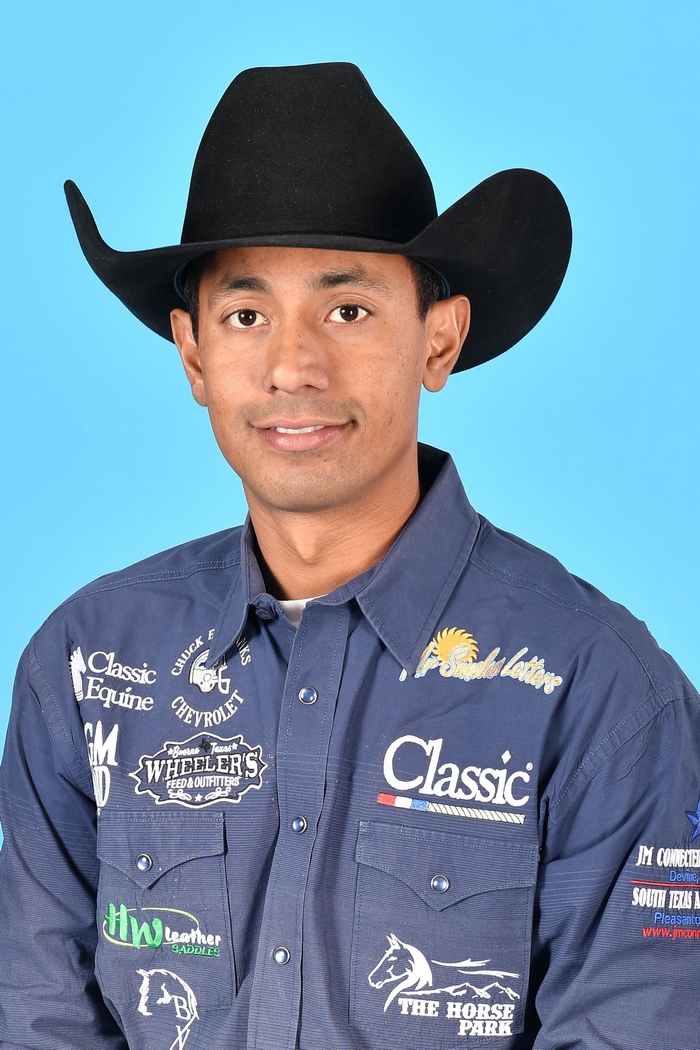 Nine cars, 54 motorcycles and two horse trailers can't compare to one gold buckle, just ask Junior Nogueira.
Jr. won the most coveted prize in rodeo last year as the all-around champion of the world. He did that competing in team roping, where he finished as the reserve champion and tie-down roping. It's been a journey for the Brazilian who dreamt of coming to America to compete against the best since he was a child.
That dream came to fruition in 2013 when he came here to live, learn and rope with Jake Barnes, Junior joined the PRCA in 2014, won the rookie of the year and qualified for his first Wrangler National Finals Rodeo, roping with his "American father," Jake.
The next year, Junior continued to heel for Jake and they were headed for their second NFR. Then an accident in the practice pen took Jake out of competition and JoJo Lemond filled in. After that, Junior started heeling for Kaleb Driggers and they have become the team to watch.
During the 2017 rodeo season, they have won 10 rodeos and tied for the championship at one other. Junior will enter his fourth NFR in the lead for the world title with $134,707 in regular season earnings.
While Junior's American address is in Burleson, Texas. Brazil will always be home. He is the first Brazilian to earn a world title in the PRCA and proudly carries his country's flag in the grand entry.
Junior's father, the late Lucinei Nogueira, was an accomplished tie-down roper in Brazil. Junior started roping at the age of four with his father. His mother also roped and when he lost his father, she became his roping partner.
His family has come to watch him rope at the NFR and will likely be in the stands again this year. Junior has a smile that can light up a room. He never takes anything for granted and relies on his faith and family in everything he does.
Presented by: