Shane Hanchey – Sulphur, La.
7-time WNFR qualifier
2-time RNCFR qualifier
2-time RNCFR qualifier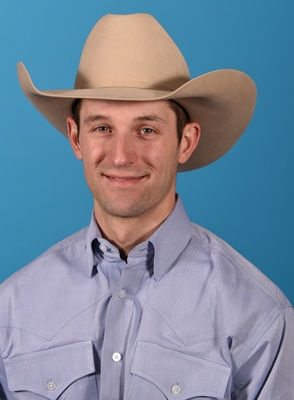 Shane Hanchey would never have been a successful tie-down roper if it wasn't for a very special horse named Reata.
A love of baseball had him throwing balls instead of ropes while he was in junior high and high school. But Shane grew up in an area that is rich in rodeo. It wasn't long until he was transitioning out of baseball and into rodeo.
His brother Jason, 13 years his senior, was instrumental in Shane's career from the get go. When he was little, Shane wanted to rope left handed. Jason changed that. When Shane was in high school and started taking roping seriously, he went to Jason's place in Florida.
Jason was working for Buck Daniel, uncle to NFR qualifier D.R. Daniel. Shane started riding a little sorrel gelding, Smokin'Reata. He made the National High School Rodeo Finals on Reata his sophomore year.
The duo literally grew up together. Always focused, Shane's first full year of competition saw him winning the 2009 rookie of the year in tie-down roping. The very next year was the first of six trips to the Wrangler National Finals Rodeo (NFR).
He will be making his seventh trip this year, entering the NFR in fifth place with $85,932 won during the regular season. Last year he was on the bubble and qualified in the final spot. That was partly because he didn't have Reata under his saddle. In 2012, Reata had colic surgery and Shane borrowed horses for much of the 2013 season.
When the horse came back it was some of the best times of Shane's life. He rode him at the 2013 NFR where they set a record for the fastest total time on 10 runs at 80.1 seconds. That garnered Shane his first world title.
His 2016 season got off to a late start, but then he was the big money winner of all rodeo contestants over the Fourth of July at $32,293 after taking Reata out of semi-retirement. Shane vaulted from 36th to fifth in the world standings. He also won the $100,000 bonus at the invitational Calgary Stampede aboard Reata.
Reata finished third in the AQHA/PRCA tie-down roping horse of the year awards this year. He was third in 2010 and finished second in 2011 and 2012. The horse will always be number one in the Hanchey family's hearts.