Hunter Herrin – Apache, Okla.
9-time WNFR qualifier
3-time RNCFR qualifier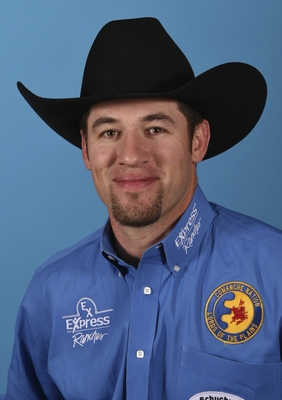 Hunter Herrin is one of those guys that keeps his eye on the prize.
For example, last February in San Antonio, he broke a 13-year-old tie-down roping arena record when he stopped the clock in 6.6 seconds. That beat Jade Connor's previous time of 6.8.
While Hunter's record will now go down in the history books of the highest-paying PRCA rodeo of the regular season, he was focused on winning the championship. He had his eye on the prize and went on to win San Antonio's championship buckle, $21,604 and the slew of prizes that went with it.
Hunter won two of the biggest and most prestigious rodeos of the year in 2016. He also earned the trophy spurs at the Reno (Nev.) Rodeo and added $13,767 to his earnings. He enters this year's NFR in third place with $93,400. Over one-third of that money came from two rodeos.
Now, he's about to ride into the Thomas and Mack Center for the 2016 Wrangler National Finals Rodeo (NFR). This will be his ninth qualification to rodeo's championships.
Hunter grew up with either a ball or a rope in his hands. He played all kinds of sports when he was a youngster. By the time he got into high school he focused on basketball, then rodeo. He still loves basketball and football, both as a competitor and a spectator.
The 32-year-old joined the PRCA in 2004 and qualified for his first NFR two years later. In 2008, he finished as the reserve world champion, less than $2,500 behind Stran Smith.
This year his eye is on the prize and while a gold buckle is at the top of his list and certainly not out of the question, Hunter is more concerned about making money and providing for his family. His wife, Ashley, and 10-year-old son, Houston Ambrose, will be on cheering him on all the way.