Clayton Biglow – Clements, Calif. ($128,153)
2-time WNFR qualifier
2-time RNCFR qualifier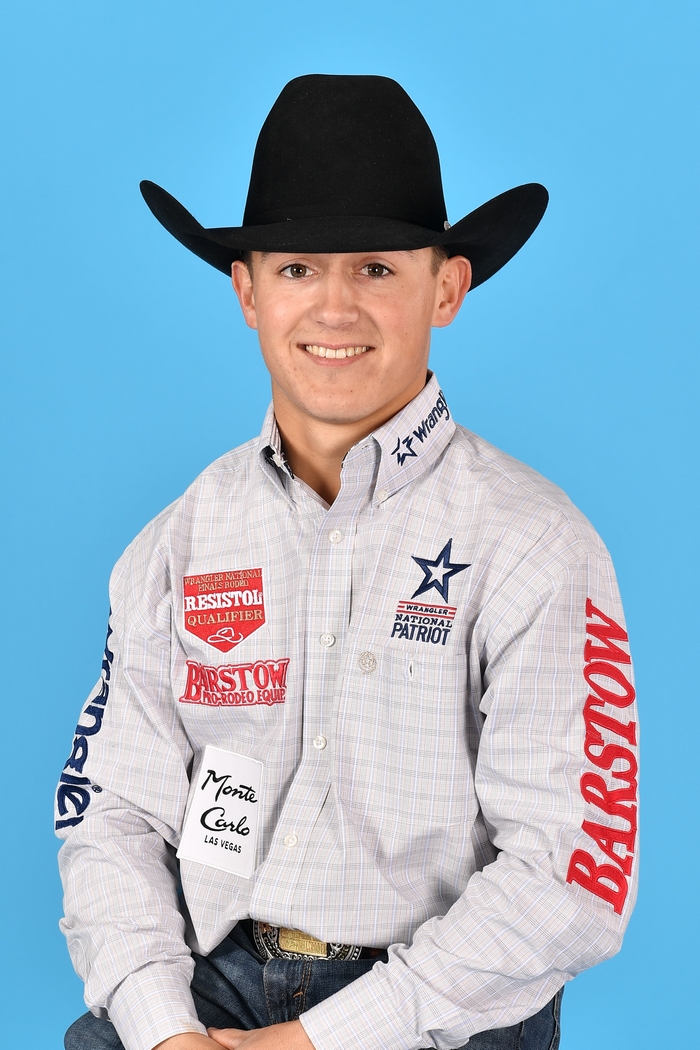 Clayton Biglow's success in the rodeo arena has been a long time in the making and started with horsemanship skills.
As a child, his father, Russ, would put him on a pony where he would ride bareback to improve his balance. His mother, Jessie, trains jumping horses and Clayton has been known to take his turn with them as well.
Russ competed in bareback riding and team roping in the PRCA, two events that Clayton also enjoys. He enjoys them so much that he was the reserve all-around champion at the National High School Rodeo Finals and the College National Finals Rodeo (CNFR).
He joined the PRCA in 2015, the first of two years that he qualified for the CNFR competing for Feather River College in Quincy, California, 200 miles north of his home in Clements. That was just two years after he won the bareback riding title for all high school rodeo.
One year later, he entered his first Wrangler National Finals Rodeo in eighth place. He earned $171,064 last year in Las Vegas and is very anxious to return. This trip, as well as last year's, includes his traveling partner Wyatt Denny.
Clayton's success this year included a sentimental win at California Rodeo Salinas. He got to take a big victory lap in front of the Rowdies and the Civies at the Caldwell Night Rodeo in Idaho. Then he finished the season strong with wins at the Washington State Fair Rodeo in Puyallup and the Wrangler Champions Challenge in Sioux Falls, S.D. He enters the NFR in third place with $128,153.
His birthday is two days after this year's NFR ends. He will turn 22 and with him competing in his first rodeo when he was just six-years-old, he has been at it for 16 years. Over that time, he has amassed a fan base that includes friends and family around the country who will be waiting anxiously for Clayton's gold buckle.
Presented by: