Tanner Aus – Granite Falls, Minn. ($136,657)
3-time WNFR qualifier
4-time RNCFR qualifier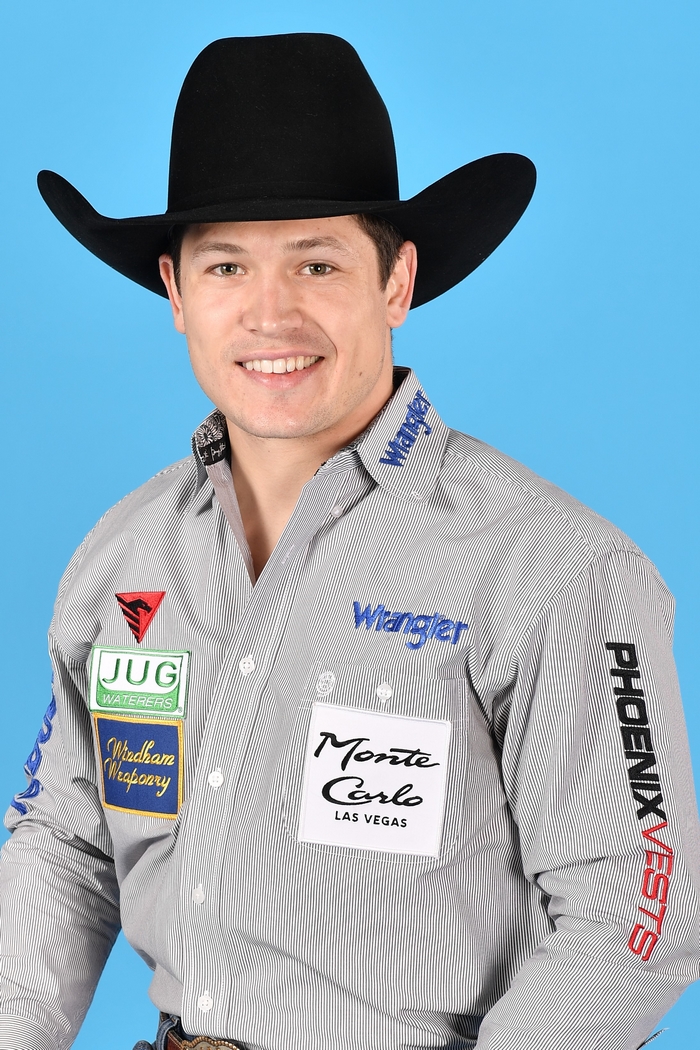 When Tanner Aus qualified for his first Wrangler National Finals Rodeo three years ago, he was the first to represent his home state of Minnesota in 16 years.
This year, he enters the competition in second place with $136,657 won during the regular season. This is his best season yet after joining the PRCA in 2010.
As a bareback rider, Tanner's skills have come naturally with help from his father, John, who also competed and won the Great Lakes Circuit championship in 1988. Tanner competed in high school and college qualifying for nationals at every level. He was attending Missouri Valley College in 2012 when he won the National Intercollegiate Rodeo Association championship.
His success this year started off with a big win at Rodeo Austin last March. He has been either first or second in the world standings for most of the season and is hoping for a gold buckle to finish it off. There has never been a Minnesota native win a bareback riding championship and Tanner would like nothing more than to be the first.
A highlight of this year was setting an arena record in his home state. He rode J Bar J Rodeo's horse, Strait Jacket, at the Hamel Rodeo for 89 points. That was a rodeo Tanner remembered going to with his dad when he was a little boy.
Tanner and his wife of just over a year, Lonissa, have been busy making use of their last name in preparation for this year's NFR. Viva Aus Vegas and #Ausomely are part of social media posts and likely will be on signs cheering him on in the Thomas and Mack Center in December.


Presented by: