History of the Crown: Miss Rodeo Florida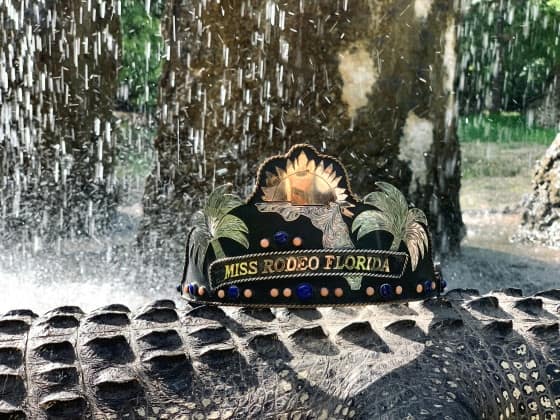 Since 1974 and the first Miss Rodeo Florida, Gayla Cooper, the crown has gone through many styles and changes over the years. From sparkly and high to the heavens to a lightweight pin crown, and to what is worn today. The sterling silver crown with a black background to enhance the gold sun and silver Palm Trees is truly iconic. The stones that line the bottom of the Mike Berg made crown are Blue Lapis and orange turquoise.
Kate Kennedy (MRF 2004) received the newly made perpetual crown right before the Miss Rodeo America Pageant. It wasn't until 2005, on top of Sharlee Rowan's head that the crown would be worn throughout the full year.
-Miss Rodeo Florida 2020-2021, McKenna Andris
See more at MissRodeoAmerica.com