Meet Miss Rodeo America 2023 | Kennadee Riggs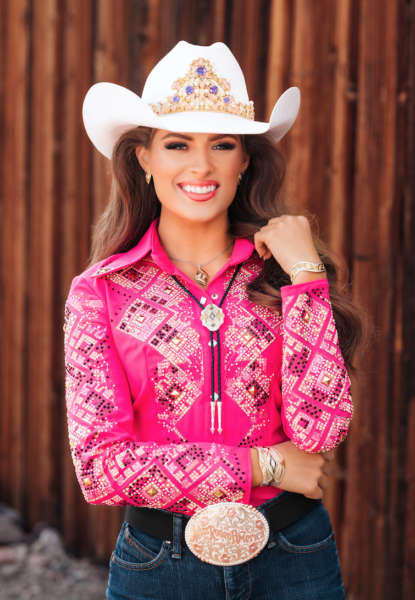 Kennadee Riggs was crowned as Miss Rodeo America 2023 on Sunday, Dec. 4, 2022 at the South Point Hotel in Las Vegas, Nev. Having grown up under the western skies of Queen Creek, Ariz., Kennadee has carried on the legacy of her cowgirl bloodlines as a member of the Cowgirls Historical Foundation while working for the Arizona Farm Bureau and Cowboy Lifestyle Network.
Prior to being selected, the 22-year-old daughter of Don and Shanda Riggs, represented the Grand Canyon State as Miss Rodeo Arizona 2022. She served an 18-month church mission in Brazil, Arizona and Oklahoma, and is currently a student at Arizona State University pursuing journalism. She enjoys teaching horsemanship lessons, as well as volunteering as an instructor teaching English and Portuguese to Brazilians in weekly classes. Her passion of "Kicking Up Kindness" is reflected in The Kindness Journal Podcast. Kennadee encourages everyone to perform acts of kindness in their everyday lives.
During her reign as the official representative of the Professional Rodeo Cowboys Association, Kennadee will travel approximately 40,000 miles and appear at nearly 150 rodeo performances, as well as making appearances at schools, civic groups, and other special events in order to educate the public and create awareness about the sport of rodeo, its sponsors, and its opportunities. During her appearances she will represent and promote rodeo, agriculture, and the western way of life to more than 2 million people. Kennadee will also serve as a spokesperson at a variety of promotional events and model in commercial advertisements for western retailers, publications, sponsors and other service providers to the western industry.
---
Keeping Up With Kennadee
THE FIRST FULL MONTH IS IN THE BOOKS FOR
Miss Rodeo America 2023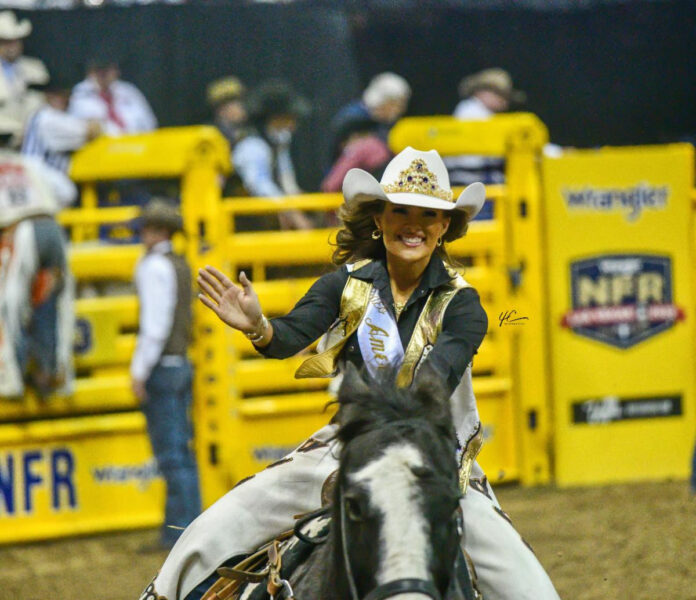 What a feeling! My first time around an arena being introduced as Miss Rodeo America… and in the Thomas and Mack!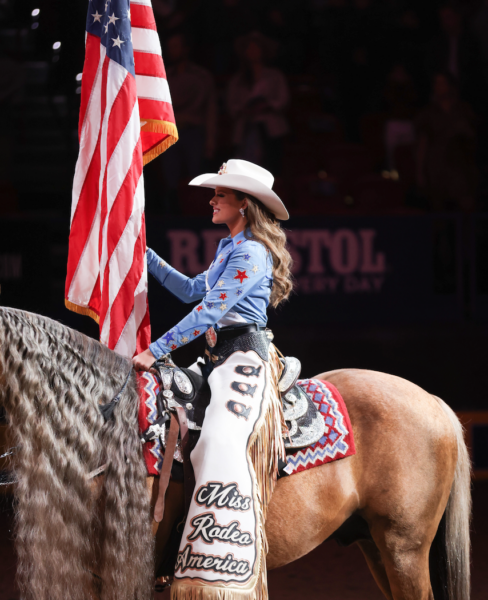 This was an unforgettable moment! Presenting the colors as Miss Rodeo America at the Wrangler National Finals Rodeo…even atop Tomas Garcilazo's "Hollywood." What a special opportunity!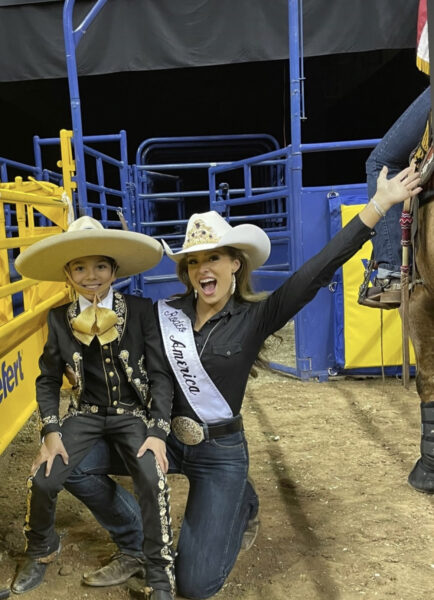 My sweet new little buddy, Louis Garcilazo.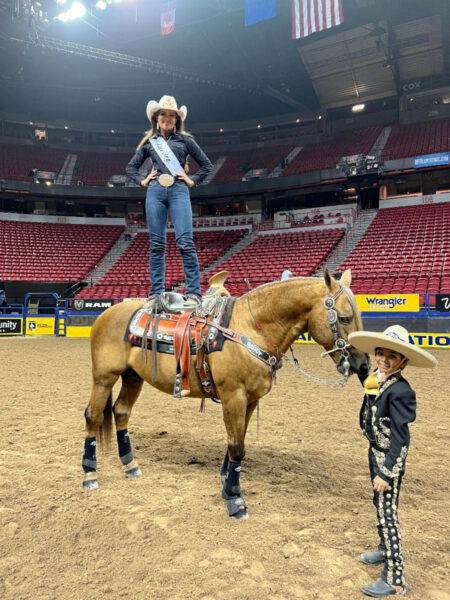 Louis, Hollywood and I rehearsing in the Thomas and Mack.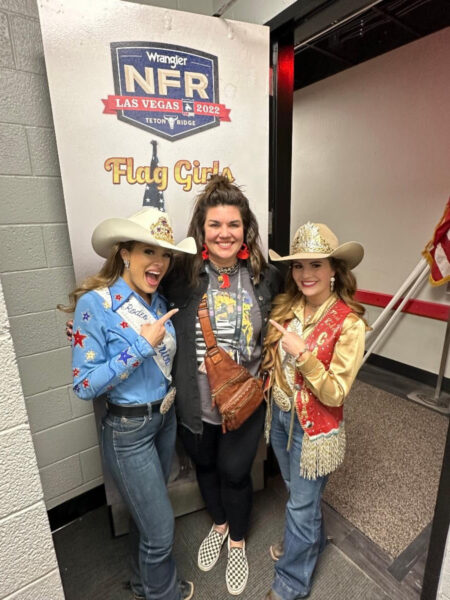 Miss Angie Burton, along with the kindness of others behind the production of the WNFR, gave Jaden Calvert and I the chance to present the American and Canadian flags one performance at the WNFR in Las Vegas.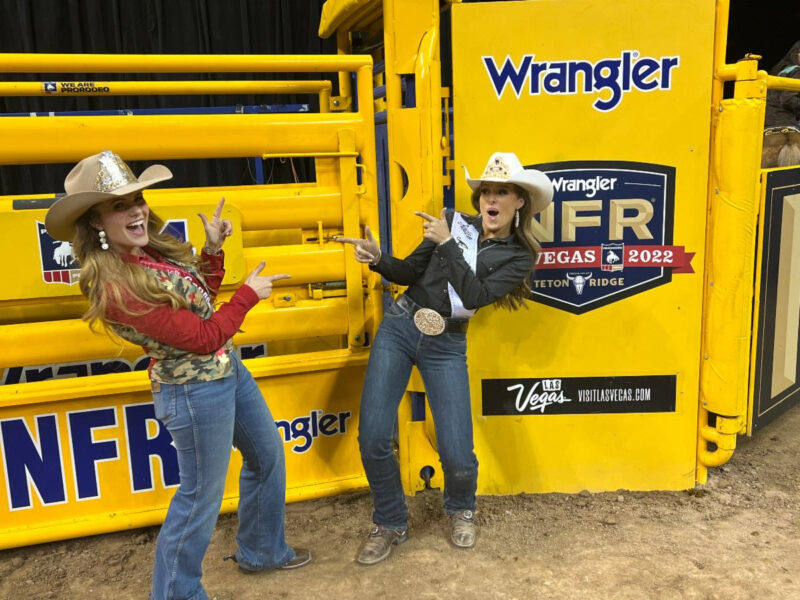 Too much fun with one of my sweet sash sisters, Miss Rodeo Canada 2022 Jaden Calvert!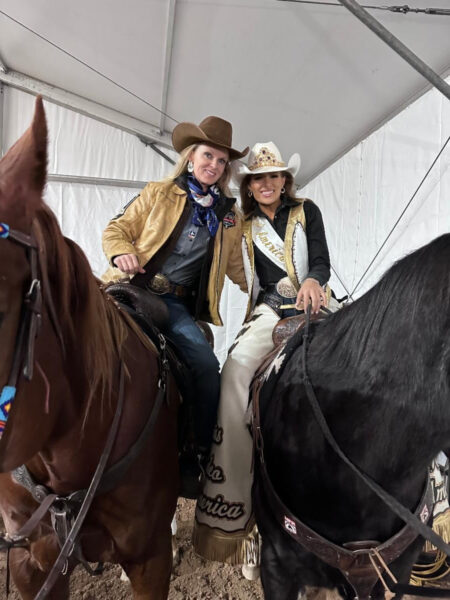 Backgate at the WNFR with one of my most cherished friends! Wenda Johnson and I have had our hearts connected since I was a little girl and it has been a blast to watch each other accomplish our goals and win gold buckles.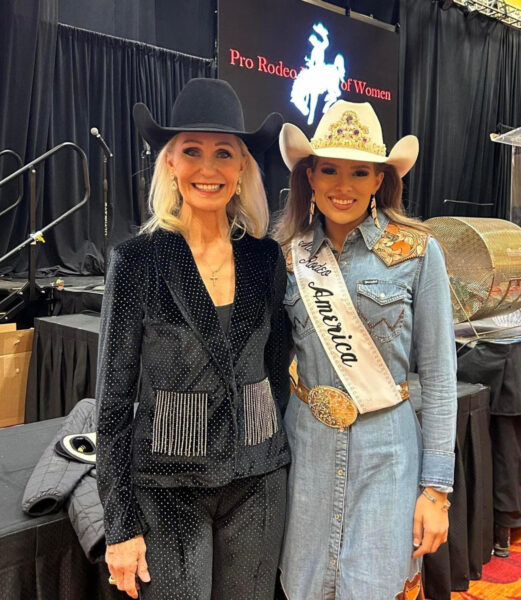 Enjoying the festivities of Las Vegas with 1973 Miss Rodeo America, Pam Minick!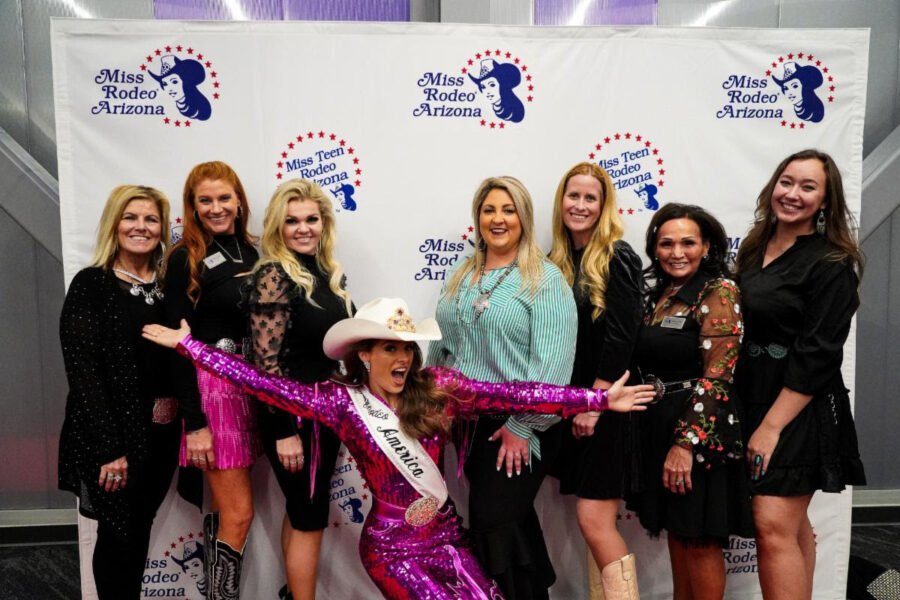 A piece of my heart. My board from my year as Miss Rodeo Arizona surprised me with a "welcome home" and "goodbye" party before I headed off to my first trip as Miss Rodeo America.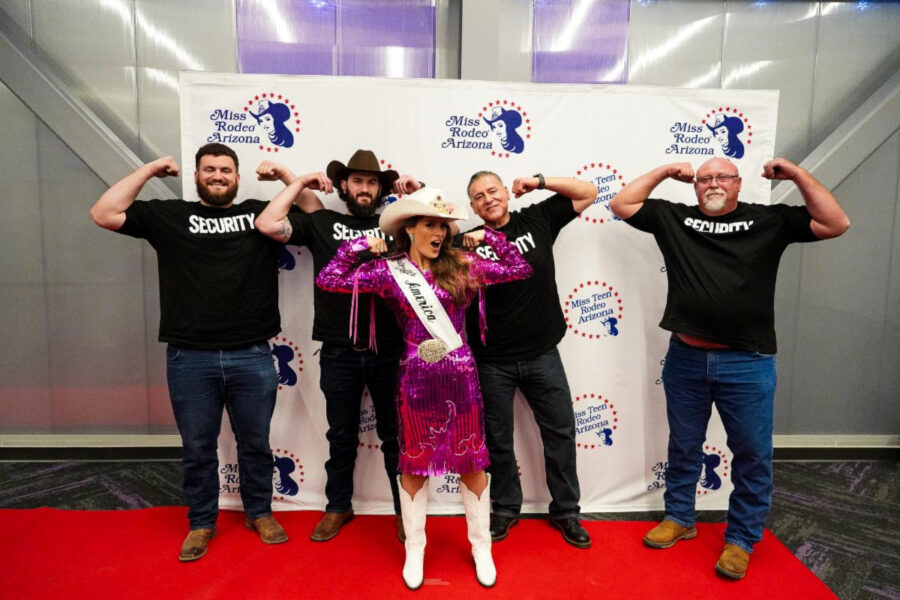 I don't always have my own body guards…But when I do, we take flexing pictures.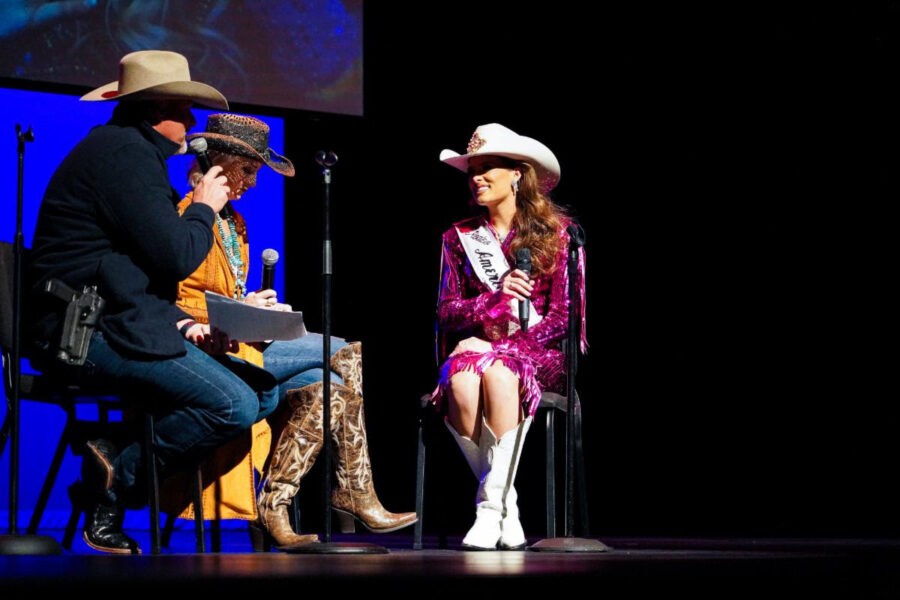 Being interviewed at my welcome-home party by Sheriff Mark Lamb and his sweet wife. This couple is a stellar example of Kicking Up Kindness.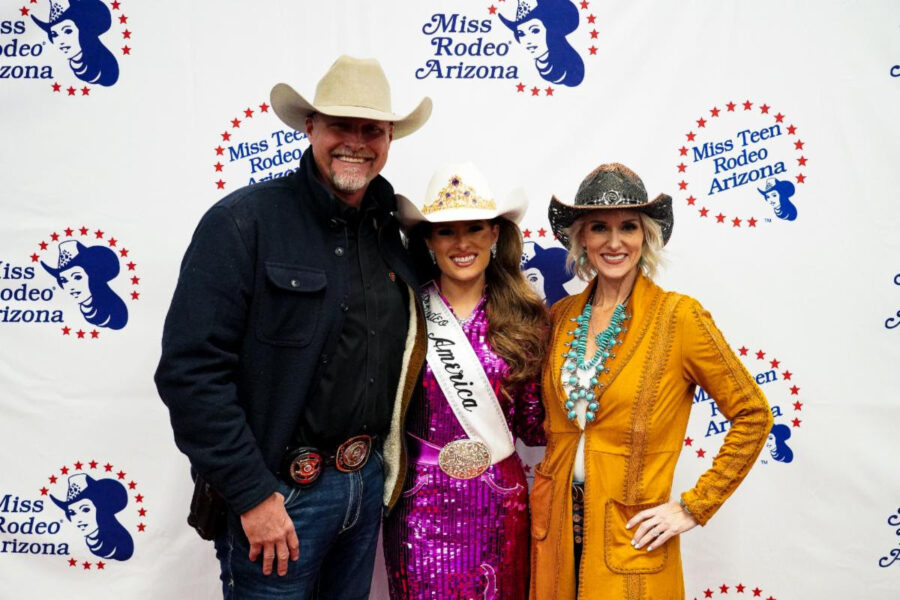 Sheriff Mark Lamb and his beautiful wife Janel. They were thoughtful and kind enough to host my welcome home party just one week after enduring a tragedy in their family. What examples of Kicking Up Kindness!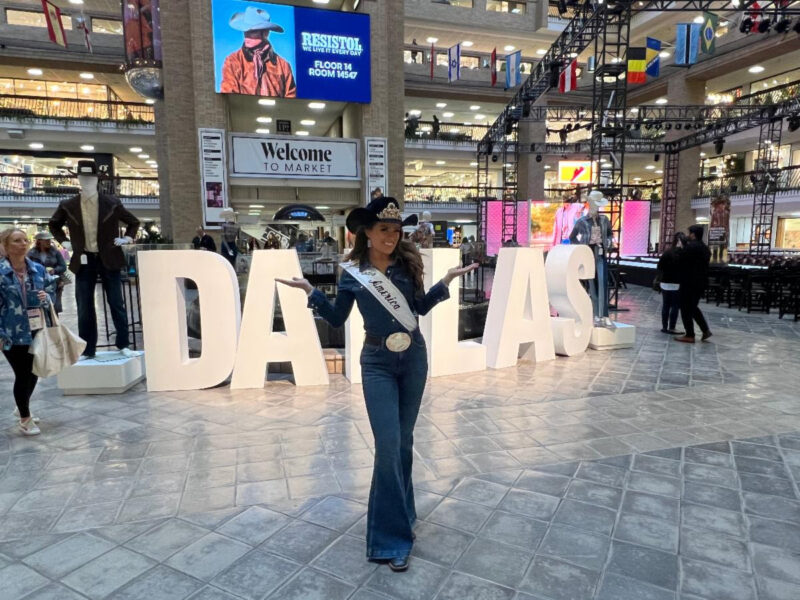 Dallas Market! I got flown in for a whirlwind of a couple of hours to meet with sponsors, receive my Montana Silversmiths belt buckle, and arrange orders for the year.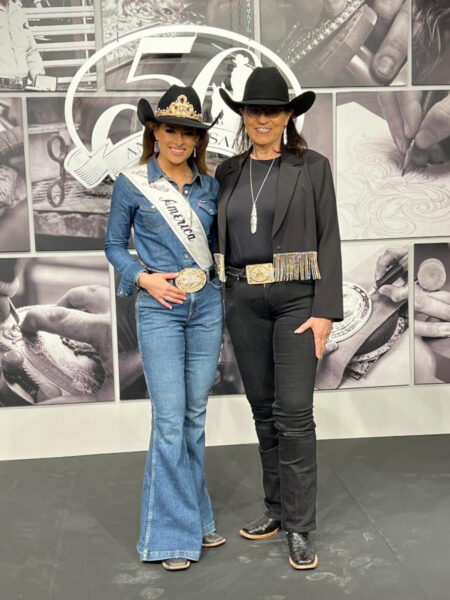 This was a special moment. Judy Wagoner officially presented me with my Montana Silversmiths belt buckle…with my own name on it!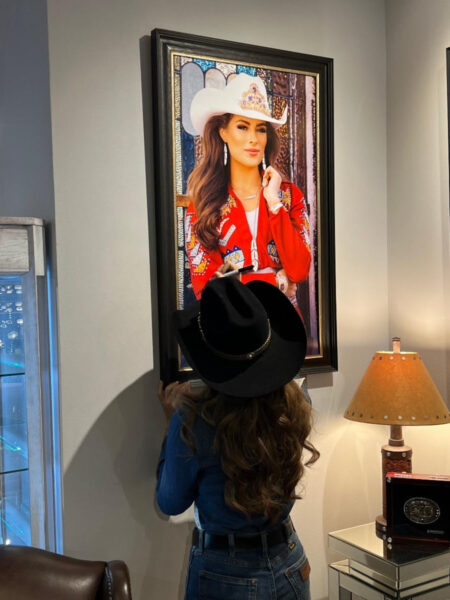 This has become a core memory for me…signing my picture hanging with Montana Silversmiths at Dallas Market.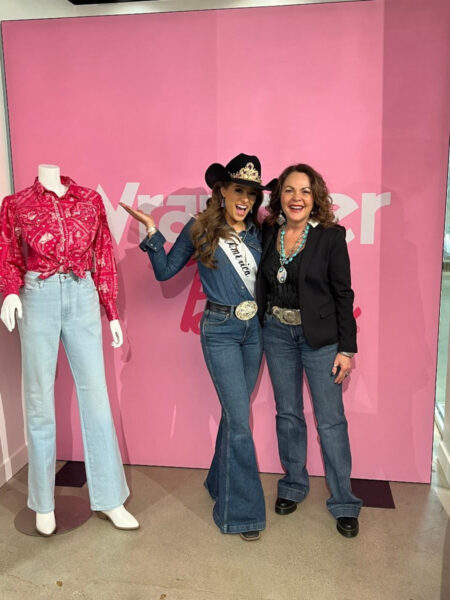 Exciting things ahead! Dallas Market was a wonderful place to meet up with Kathy Tregay, one of our great Wrangler connections!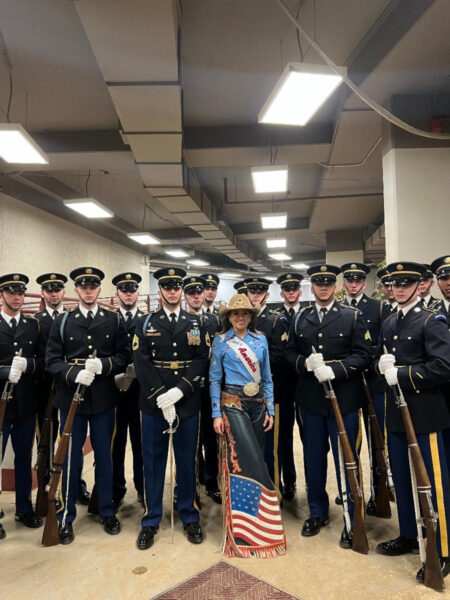 So far, one of my favorite parts of being Miss Rodeo America is promoting patriotism and gratitude for our troops! I was thankful to rub shoulders with a drill team performing at the PRCA rodeo in Denver.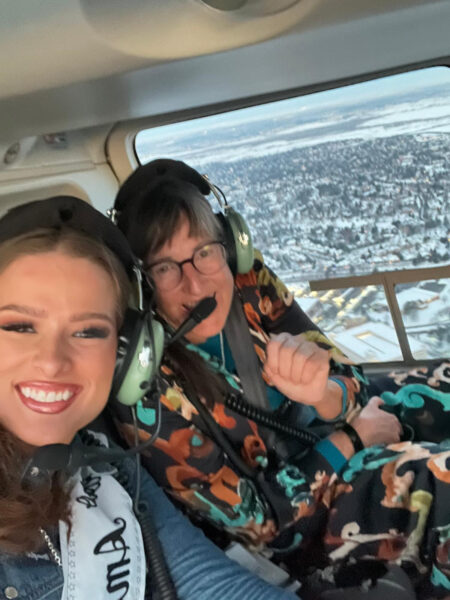 Helicopter ride-along and tour with Denver Police and the one and only, Deb Dilley!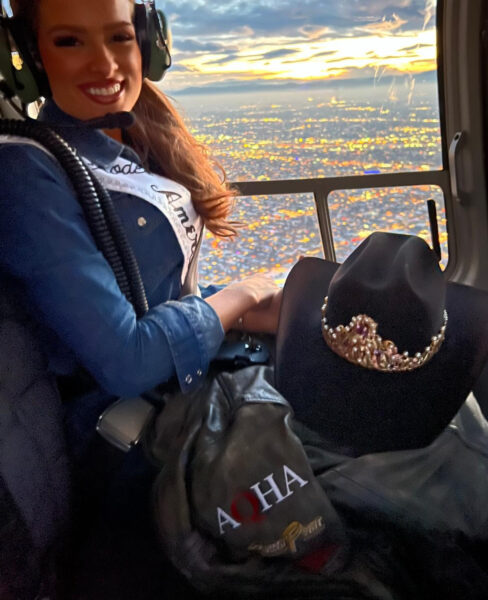 Looking over the lights of Denver from a birds-eye view in a Denver Police helicopter!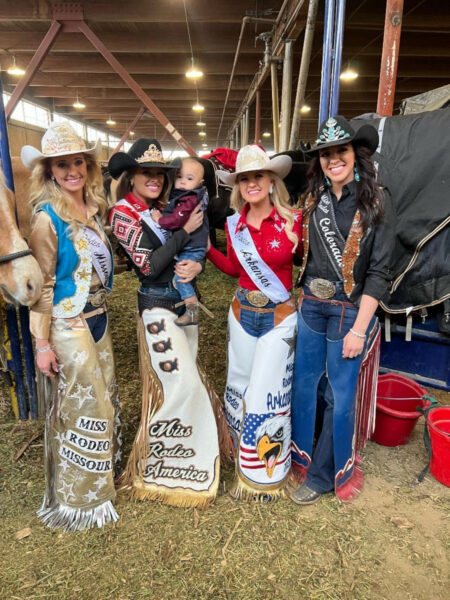 Making friends of all ages and sizes with my sash sisters in Denver!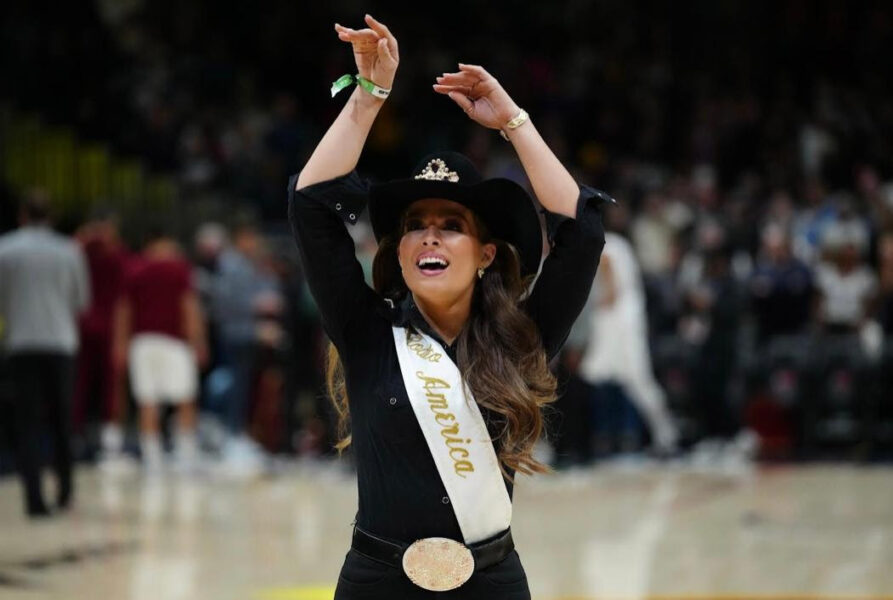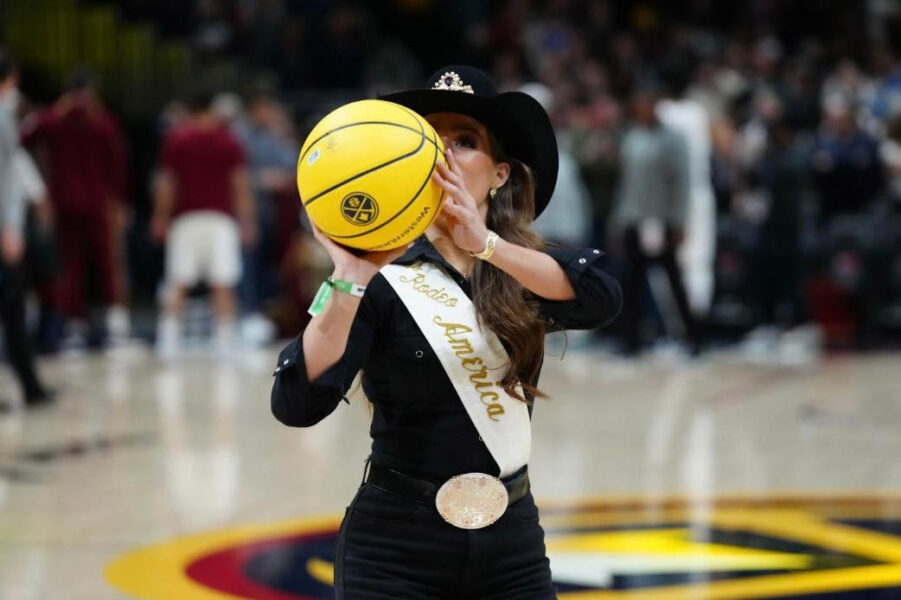 The moment of truth… can Miss Rodeo America make a free throw? I had the chance to make the "first shot" of the Denver Nuggets game while in Denver.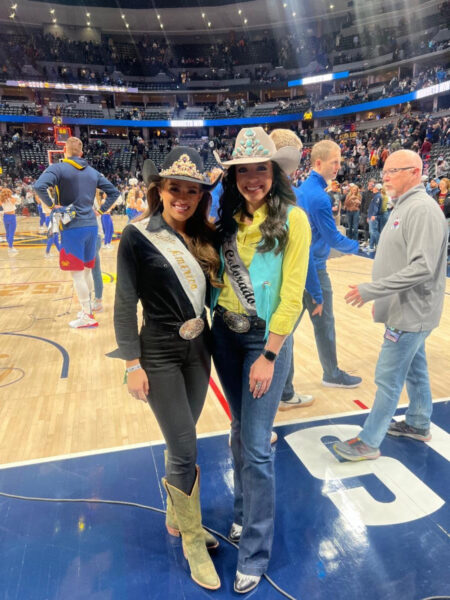 Miss Rodeo Colorado and I enjoyed promoting the National Western Stock Show PRCA rodeo from our courtside seats.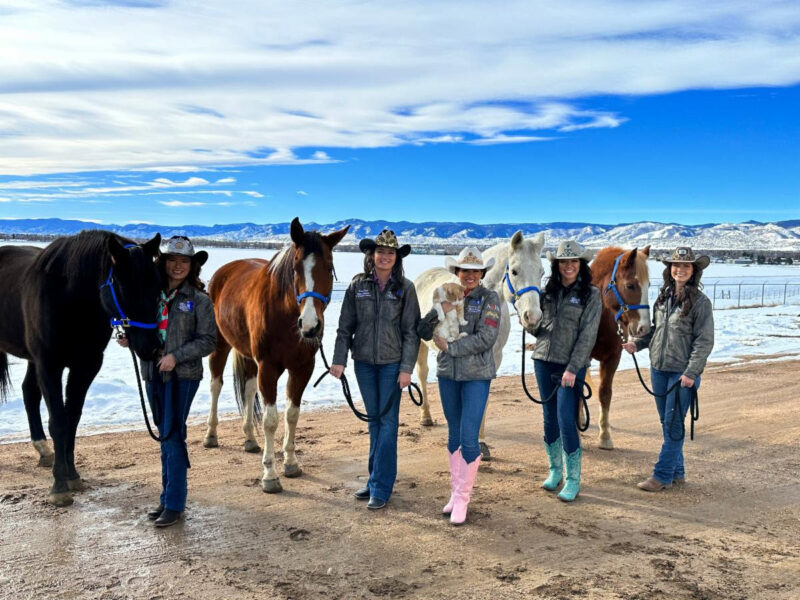 Meeting the Denver Mounted Patrol ponies!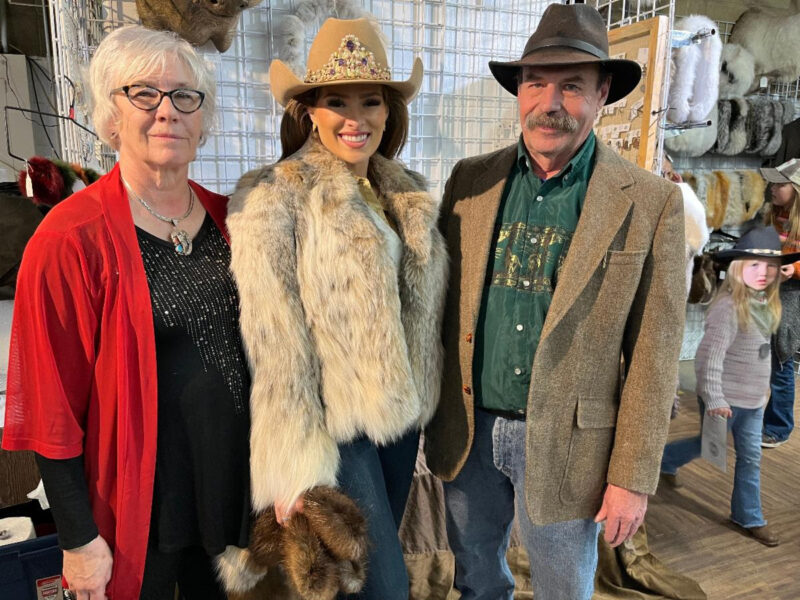 Picking up my new fur from Millie and Don with the Colorado Fur Trappers!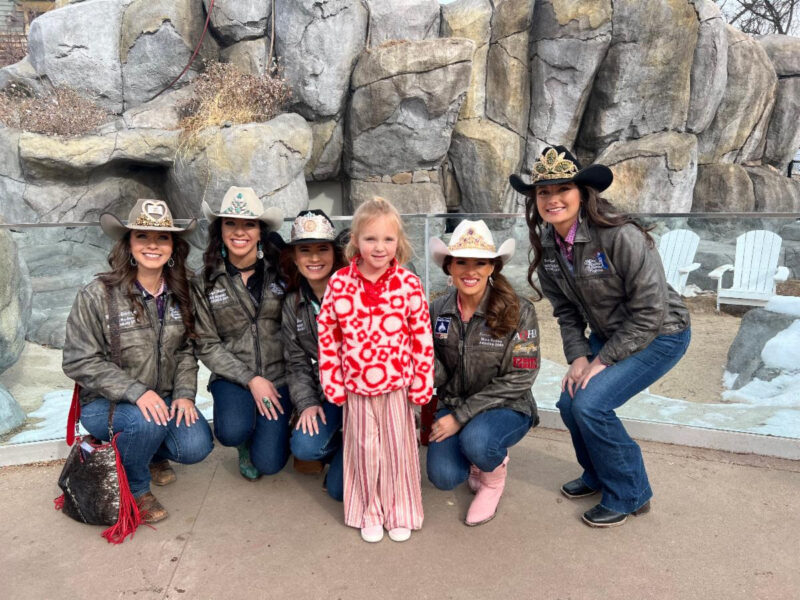 Making little friends on our tour of the Denver Zoo!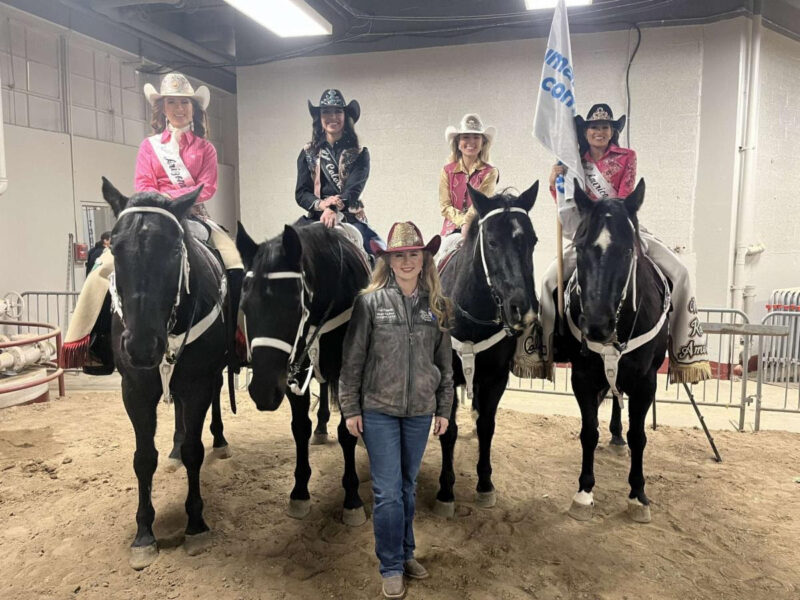 Back gate at the Denver Rodeo with some of our wonderful state rodeo queens!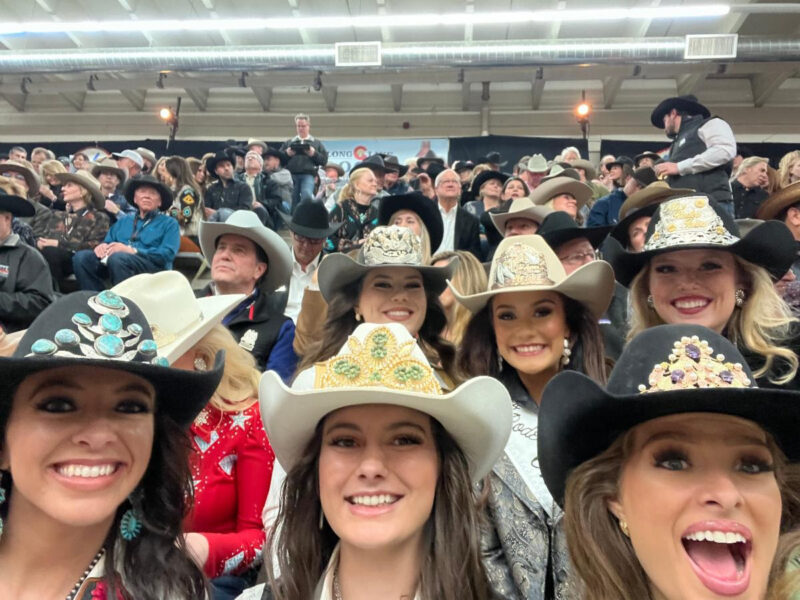 One of the neatest experiences, watching Junior Market Sale of Champions auction off their animals off at the Denver National Western Stock Show!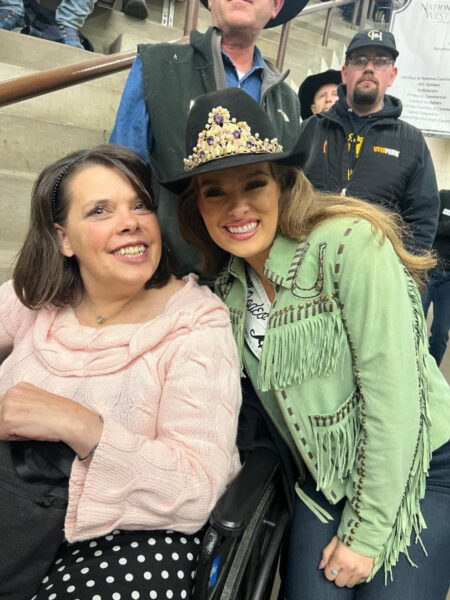 Look who I found in Denver! Stacy Talbott Sinclair, Miss Rodeo America 1992. This beauty inspired me with her sweet sincerity, smiling through her battle with Lyme disease.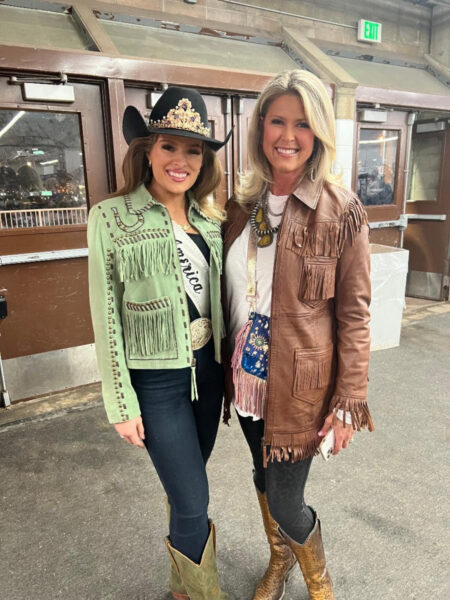 The sisterhood is vast! I ran into Brandi DeJongh Whitlow, Miss Rodeo America 2000. She served with her friend and my aunt, Marjon Brady, Miss Rodeo USA 2000.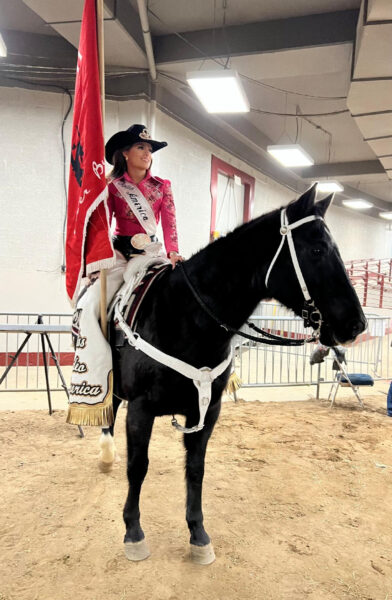 Presenting sponsor flags at the Denver National Western Stock Show and Rodeo on a trusty Cervi Rodeo saddle horse!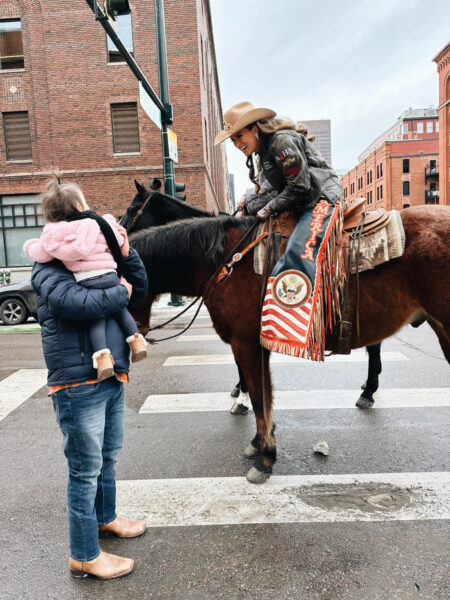 There isn't much that I love more than seeing little smiles everywhere I go.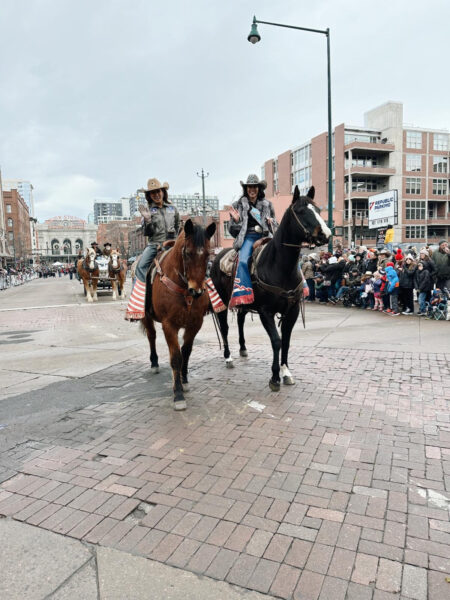 Denver Parade! What a fun way to see this city and its people at the beginning of the stock show and rodeo festivities.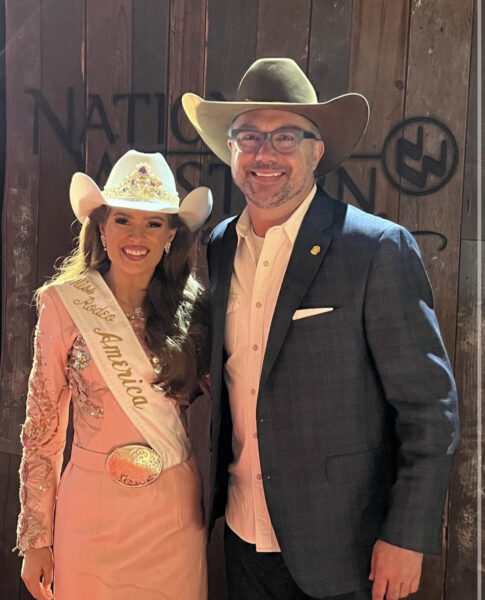 Look who it is! I ran into Trent Johnson, MRA official hat sponsor and owner, of Greeley Hat Works at the prestigious Citizens of the West Dinner while in Denver.