On The Road with Miss Rodeo America #2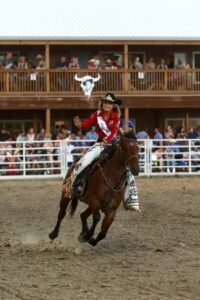 Summer is upon us, the weather is heating up and so is the rodeo action! I definitely got a warm-up from the rainy and cold Deadwood, South Dakota to a week straight of one-hundred-degree weather in North Platte, Nebraska. There we officially kicked off pageant season and cheered on the beautiful contestants vying for the titles of Miss Teen Rodeo Nebraska and Miss Rodeo Nebraska 2023. This was not my first trip to NebraskaLand Days and the Buffalo Bill Rodeo, and I was very excited to be back! I had the chance to reconnect with some familiar faces, as well as, make new friendships and memories. To my host family, the Stobbs, and the Miss Rodeo Nebraska Association, I can't say enough great things about my time there as Miss Rodeo America, and am truly grateful for your extended hospitably and generosity towards each one of us visiting gals. It's trips like this that you will continuously hear from former state titleholders from their year and will certainly, if not always, make it in the scrapbooks at the Miss Rodeo America Pageant.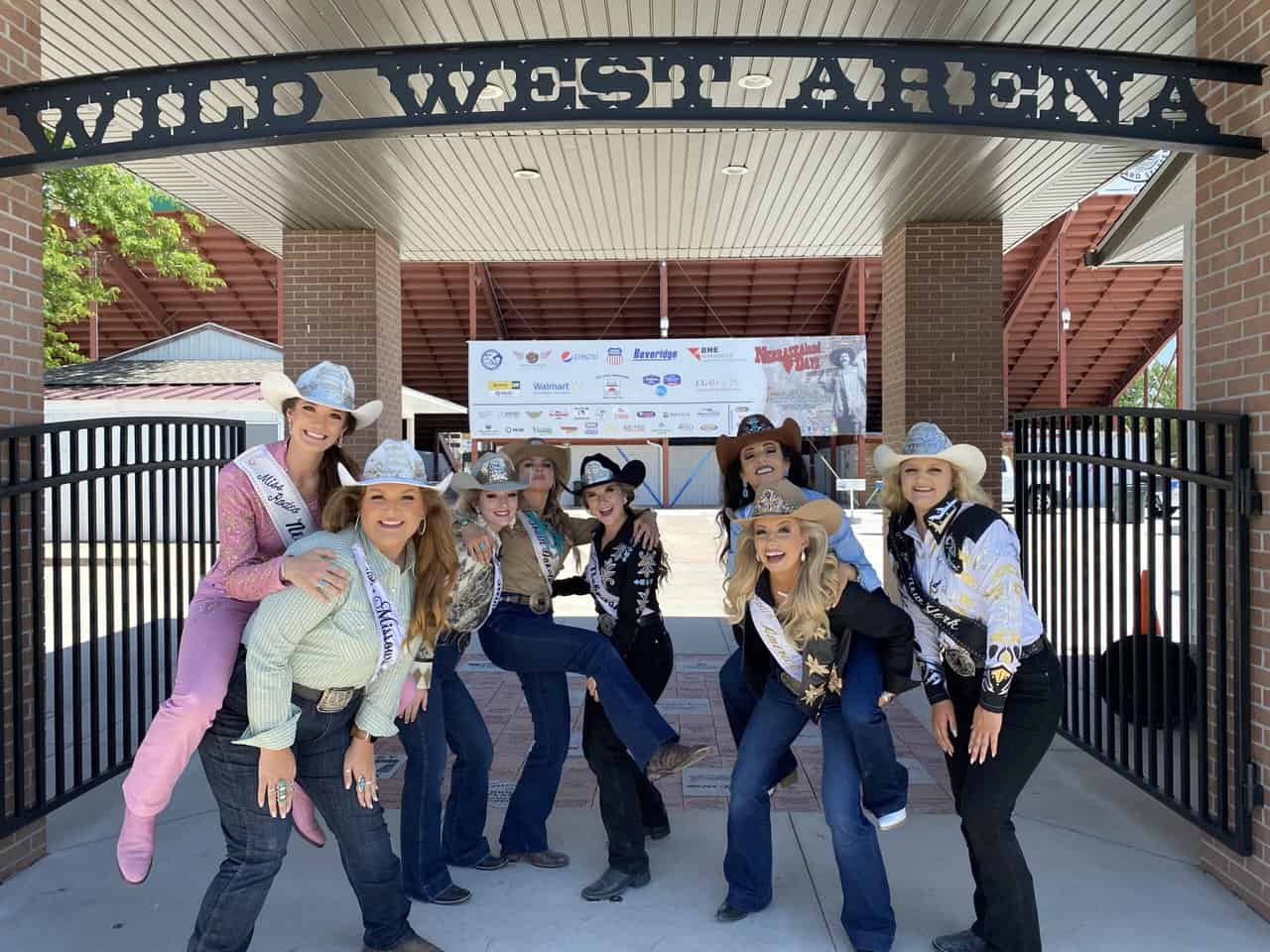 From one hot state to another, I found myself in "The Biggest Little City" in Nevada for the Reno Rodeo. This has been a bucket list rodeo of mine for quite some time, and as soon as I saw it awaiting me on my calendar, I couldn't contain my excitement! The rodeo was everything and more I could have possibly hoped it to be. A few of the state gals along with my host mom and I got the chance to head up to Virginia City, an old mining town that is known for its haunting activity. Intrigued, I convinced the girls to go on a ghost tour to see if all the stories we had heard were true… Disappointingly, we did not experience any ghosts, despite our best efforts in hoaxing them to appear. However, we had a "blast" walking through history and learning more about what once was our nation's largest mining town. Another big thank you to the Reno Rodeo Committee for their generous invitation to all of us visiting royalty, and to my wonderful host mom, Ronda, for organizing this fabulous trip!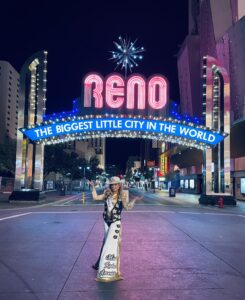 My summer run has just begun, and it looks like my Justin boots have landed me back in my home state of Colorado for some time. I flew straight from Reno to Alamosa, Colorado for the Alamosa RoundUp. This rodeo holds a special place in my heart because of the incredible family that puts it on, the Honeycutts. This was my third trip back and it felt like coming home. Their emphasis on faith, freedom, and rodeo is unlike any other. Thank you to the Honeycutts for allowing me to be a part of their rodeo once again! To kick off my home rodeo, the Weld County Commissioners proclaimed June 27th as "Hailey Frederiksen Day" in Weld County. What an honor it was to be recognized by our local officials and to continue representing the number one agricultural-producing county in the state of Colorado; #BeAnAgvocate!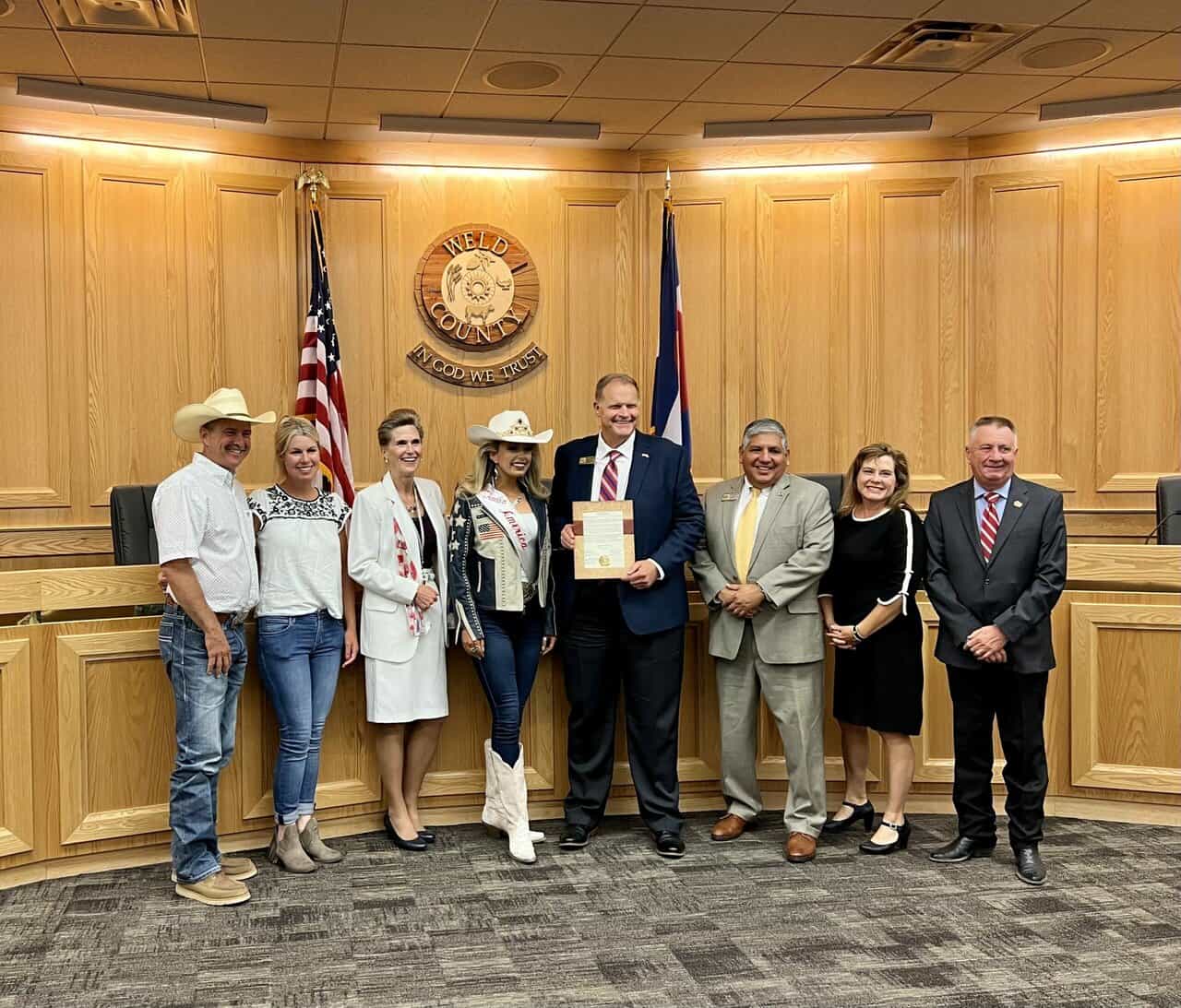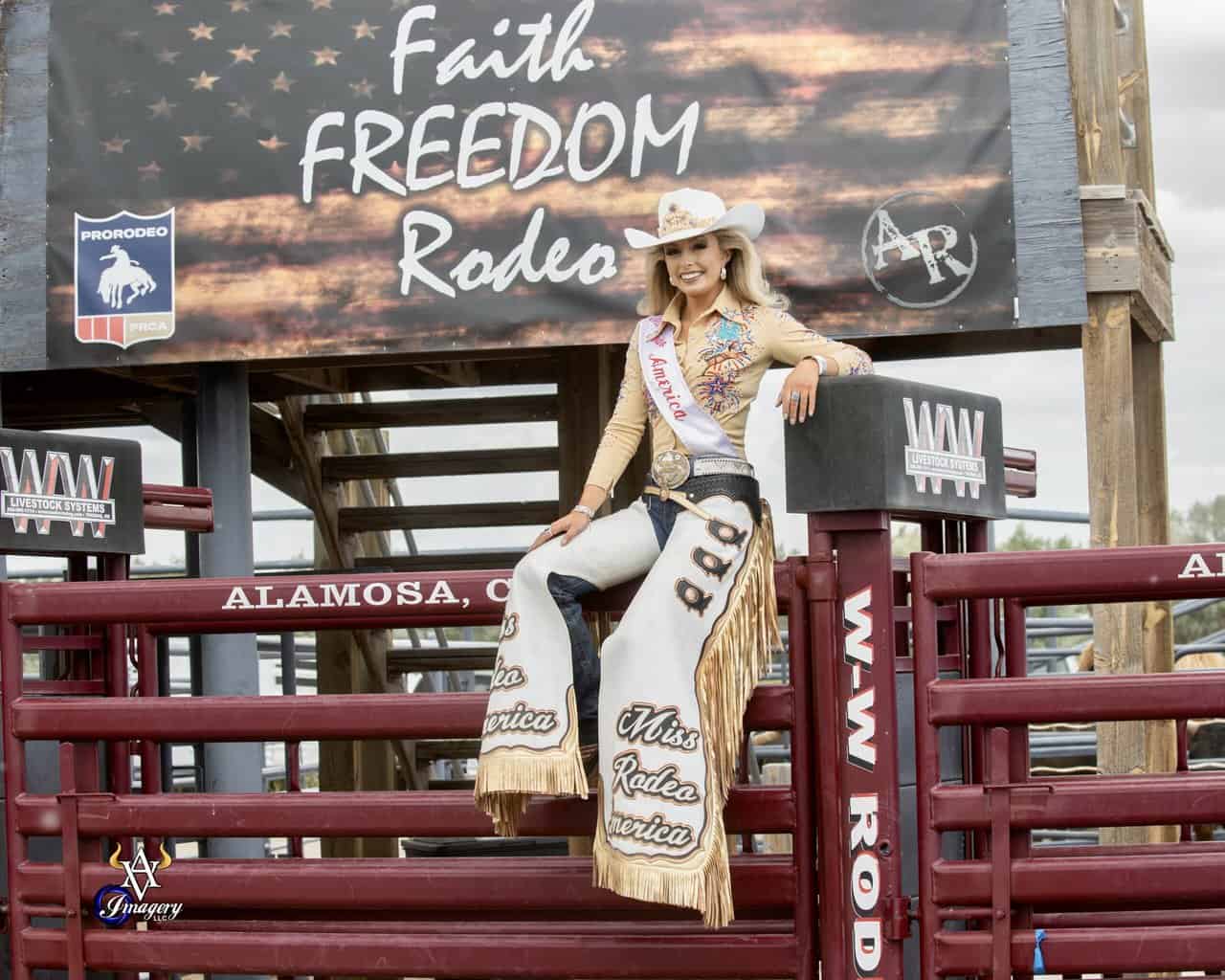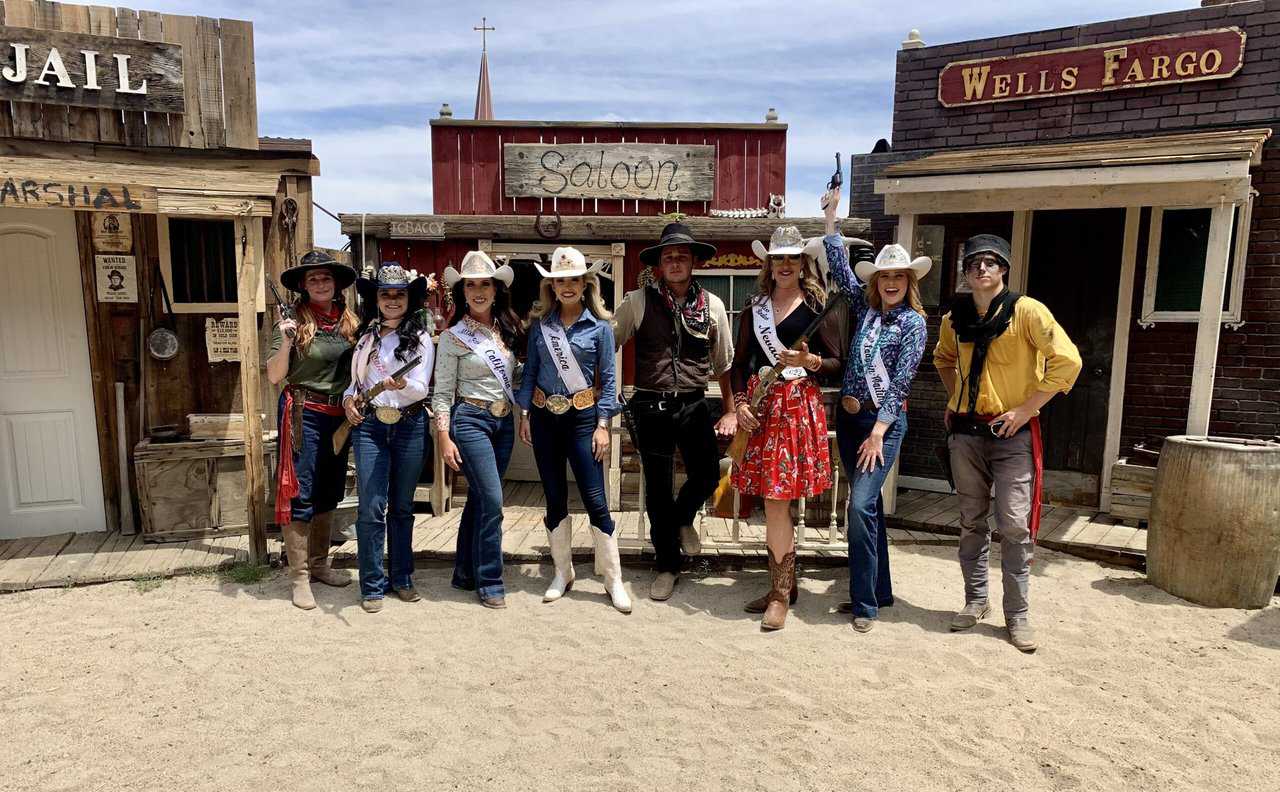 As I look ahead to my time at the Greeley Stampede and the start of the Miss Rodeo Colorado pageant, I can't help but reminisce and be reminded of where it all started, here, almost three and a half years ago. To every girl and young woman who has ever given thought to try out for a title or has dreamed of representing the greatest sport on dirt, my biggest advice is, if you can dream it, you can do it. The secret to getting ahead is to get started, don't wait for the opportunity to pass you by, because you never know where it can take you. This crown and sash have changed my life, and I know it can do the same for so many. Happy Cowboy Christmas and I hope to see many of you down the rodeo trail!
Gratefully and Joyfully,
Hailey Frederiksen Miss Rodeo America 2022
See more at MissRodeoAmerica.com