Thoughts for a Rodeo Queen Mom
By Wrangler Network contributor Miss Rodeo America
This blog was written by Guest Blogger Michelle Purdy. Michelle is the Mother of Kellsie (Purdy) Simons, Miss Rodeo Colorado 2011.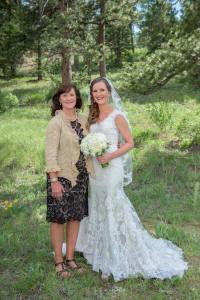 The greatest thing you can do for you daughter as a rodeo queen is to instill the sense of legacy from her first title all the way through her highest. When you open her mind to what legacy she wants to leave behind, your daughter will grow in ways you never imagined!
As a rodeo queen, young women learn many valuable life lessons. She learns how to handle stressful situations with grace, how to speak in public, how to interview, how to travel, how to handle horses in many different ways, and what it means to work hard. Titles come with their own sets of joys and challenges. Your biggest job as a rodeo queen mom is to remind her why she is doing her job in the highest moral and graceful way.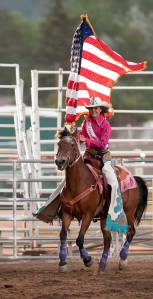 When the travel gets tough and the competition for the next title gets stressful, remind her of why she started the journey in the first place. Most young women set out on the rodeo queen path because they were inspired by a beautiful girl with a large smile and a warm hug. Remind her of how much each little moment means. Each wave to a child, each simple sentence spoken, each hospital visit means the world to one child. Your daughter is truly changing the world one person at a time.
Remind her that she is a role model 24/7. Once she has taken on this job, there are no vacations from the role model she is expected to be. Once a queen, always a queen. This means making good honest choices in every path she takes. Young children will be looking up to her for guidance at every opportunity. They will learn from her presence, her speech, her kind eye, her warm embrace.
Our family has taken Jim Owen code to live by very seriously over the years. Cowboy Ethics – What Wall Street Can Learn from the Code of the West, by Owen tells about the 10 principles to live by. As a mother of a rodeo queen, guide her into living each day with courage, taking pride in her work and riding for the brand. Your biggest accomplishment as a rodeo queen mom could be helping her figure out how she will be remembered; help her find her legacy!