Dodge City Roundup Rodeo
Video highlight coverage from Dodge City, Kansas; Tuesday, August 2nd thru Wednesday, August 10th, 2022.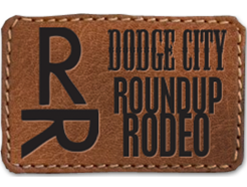 Dodge City Roundup PRCA Rodeo has been named the PRCA's "Large Outdoor Rodeo Committee of the Year" an unprecedented nine times! The Dodge City Roundup Rodeo was selected by Time Magazine as one of the "50 Authentic American Experiences". This selection is limited to one "experience" for each of the fifty (50) United States.
In July of 2012, Dodge City Roundup Rodeo was inducted into PRCA Pro Rodeo Hall of Fame!
Latest Dodge City Roundup News
LOADING