Former WNFR Bareback Rider Don Mayo Passes Away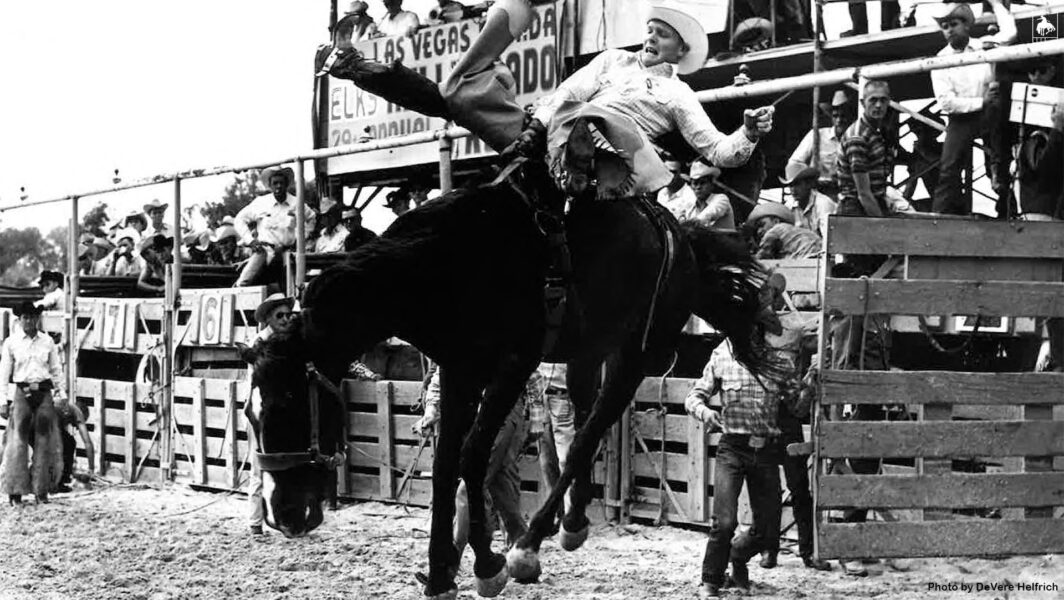 Former Wrangler National Finals Rodeo bareback rider Don Mayo passed away on May 21 in Stephenville, Texas. He was 84.
Mayo qualified for the NFR from 1961-63, finishing a career-best second in 1962 to Ralph Buell.
Mayo was born Aug. 23, 1939, in Grinnell, Iowa, to Charles and Bernice Haynes Mayo, one of five children raised on the family farm. The Mayos raised corn, soybeans, hogs, and cattle.
Mayo was familiar with hard work on the farm from an early age, feeding hogs and milking cows before daylight. Mayo attended grade school at rural, one room Sheridan Township School, then Grinnell High School, where he excelled in wrestling.
In 1951, when Don was 12 years old, he saw an article in Life Magazine about Casey Tibbs, a flashy dressing rodeo cowboy that drove a purple Cadillac. After reading the article, Don was determined to become a rodeo star. Don and his younger brothers, Paul, Bob, and Roger soon began practicing on the cattle on the family farm. Eventually, Don entered a local amateur rodeo and won the bareback riding and $18. He was hooked.
Don graduated from high school in 1957 and started traveling as a professional rodeo cowboy. It was tough going at first, but Don was determined to become a champion. By 1961, Don had risen to the top and qualified for his first National Finals Rodeo in the bareback riding event. He qualified again in 1962 and finished as reserve champion of the world. In 1963, Don was at the top of his game and was determined to be a world champion.
On July 5, 1963, at age 22, while traveling to a rodeo, tragedy struck. Don and his younger brother Paul were involved in a car wreck that left Don in critical condition and paralyzed from the waist down.
Don's dream of becoming a world champion cowboy was over and he was never to have the use of his legs again. He had a significant lead for the world title in bareback riding at the time of the accident.
But Don didn't give up. He was determined not to be wheelchair bound, and to walk on crutches. After 18 months of hard work and rehabilitation, Don left the hospital on crutches.
After his accident, Don became a very successful businessman in both the insurance and real estate business. And despite his handicap, learned to fly a plane and eventually owned four different planes that he used to travel the country selling life insurance for more than 30 years.
Don was an inspiration to many for his toughness, grit, and determination, as well as his ability to overcome setbacks and disappointments, while keeping a positive attitude, and never giving up on life.
Don was inducted into the National Rodeo Hall of Fame in Oklahoma City in 2002.
Don was preceded in death by his parents, his sister, Delores Weaver, brothers, Bob Mayo, and Paul Mayo. He is survived by his loving wife of 18 years, Myrlen "Ling" Mayo, brother, Roger Mayo, nephews, Beau and Les Mayo, Jim and Mark Weaver, and nieces, Mary Whitehead, and Diane Heaton.
A memorial service for Don Mayo will be held Saturday, June 3, at 2 p.m. (CT) at Cowboy Church of Erath County in Stephenville.
Courtesy of PRCA