Dakota Eldridge – Elko, Nev. ($80,981)
5-time WNFR qualifier
2-time RNCFR qualifier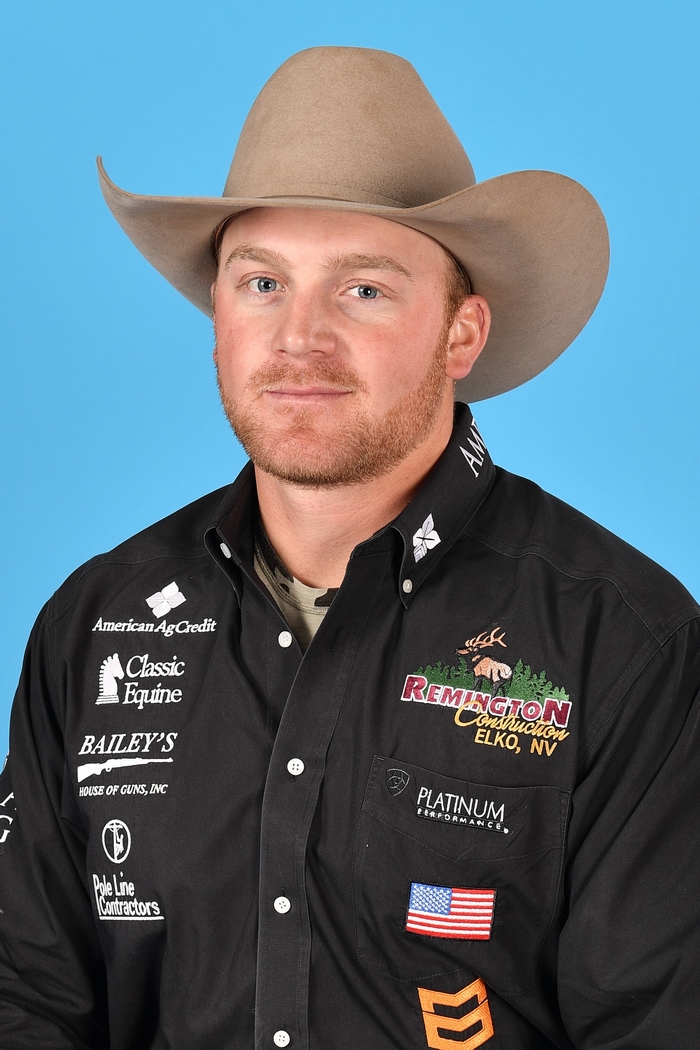 Dakota Eldridge is a Nevadan through and through. He was born and raised at Elko, 400 miles north of the bright lights of Las Vegas, and is the fourth generation to live in the ranching community.
He takes a lot of pride in his home state and especially in their hosting of the Wrangler National Finals Rodeo. That pride has been evident as he has competed at the last four NFRs and is heading to his fifth. This year he qualified in 10th place with $80,981 in regular season earnings.
What makes this year's qualification even more meaningful is that a good percentage of that money was won at Nevada Rodeos. The "Silver State" hosts five regular season rodeos with the biggest and most lucrative being held at Reno in June. It is four hours from his home and it is a rodeo that every contestant dreams of winning, especially one from Nevada. Prior to this year's Reno Rodeo, Dakota was fourth in the all-around world standings, but hadn't cracked the top 20 in steer wrestling yet. He also ropes calves and entered both events at Reno. That paid off to the tune of $10,333 won in steer wrestling, enough to jump him up to fifth. He won two sets of coveted championship spurs as the all-around and steer wrestling champion. Earlier in the year, he won the Clark County Fair in Logandale, Nevada and tied for the win at Helldorado Days in Las Vegas. When it was all added up, he earned $16,945 at rodeos in his home state.
Dakota joined the PRCA in 2012 and was the all-around and steer wrestling rookie of the year. Just one year later he was competing at his first NFR where he rose from 15th in the world to fifth. He knows that consistency in the Thomas and Mack Center pays off and has placed in the top four in the average every time he has been there. He was first in 2015 and finished second in the world standings.
The avid outdoorsman is hoping to keep the world title in Nevada. His tight-knit family and community would like nothing better.
Presented by: