Marty Yates – Stephenville, Texas ($97,173)
4-time WNFR qualifier
2-time RNCFR qualifier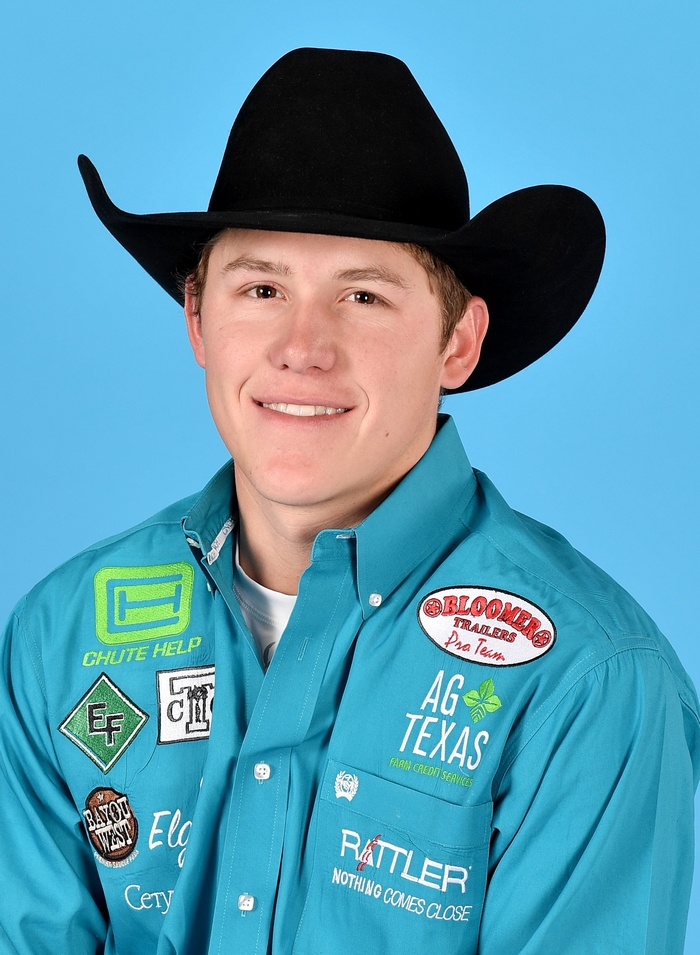 A fourth trip to the Wrangler National Finals Rodeo is just another day at the office for 23-year-old Marty Yates from Stephenville, Texas.
That's what happens when you start roping when you are just a toddler and learn from the best in the world. Marty joined the PRCA in 2013 and has earned well over $600,000 since then. He qualified for his first Wrangler National Finals Rodeo in 2014. He finished that year and 2015 in sixth place in the world standings.
While he did qualify for rodeo's championships last year, it wasn't without struggles. He had enough success late in the season to qualify in the 15th spot. When he got to the 2016 NFR, he had nothing to lose and everything to gain. He won $130,665 in Las Vegas and jumped all the way to fourth.
He started this year with a new horse, "Big Time," that he bought from NFR team roper Colby Lovell, Marty started out this year with wins at Jackson, Mississippi, and Austin, Texas. By the first of March, he was fourth in the world standings. He kept winning and will enter this year's NFR in seventh place with $97,173.
Marty never got to know his father, Marty Sr., who was killed in a car accident. After the tragedy, when Angie Yates gave birth to a baby boy, there was no question about his name. Marty Sr., was a Texas State High School Rodeo Champion and attended Tarleton State University on a rodeo scholarship. His aunt, J.J. Hampton, is closing in on 20 Professional Women's Rodeo Association world titles.
Roping is not a pastime for the whole family it is a way of life. That way of life has prepared Marty for just another day at the office, even though that office is the electric Thomas and Mack Center and is filled with 18,000 screaming fans and lots of opportunities.
Presented by: