Academy of Country Music® Opens 2024 Membership Window, Accepting New Membership Applications and Renewals
By: ACM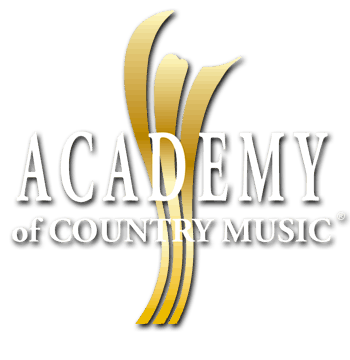 Nashville, TN – The window to become a member or renew membership for the Academy of Country Music® opened today, September 12, and runs through Monday, October 23, 2023 at 7:00 PM CT / 5:00 PM PT. You can submit an application for ACM Membership online and must do so during this membership window to qualify to obtain or maintain voting eligibility for the 59th Academy of Country Music Awards in 2024. Additionally, accepted and active Academy members gain access to a suite of benefits including early access to tickets for ACM events, discounts on industry partner events, industry data insights, monthly educational and networking events, and more.
To apply online for a membership with the Academy of Country Music, please visit the ACM Membership platform at: https://www.acmcountry.com/membership.
"The Academy of Country Music is coming off another markedly successful year with the ACM Awards in May and a heartfelt ACM Honors show at the Ryman last month, set to return to FOX next Monday night for a primetime TV special.  Coupled with a renewed commitment to greater inclusivity and equity in our Country Music community through several forward-thinking professional development programs, record-setting fundraising and grant disbursement from ACM Lifting Lives, and many new opportunities in development, membership in the Academy has never been more essential," said Daniel Miller, Chair of the ACM Membership Committee.  "Now is an exciting time to engage with the Academy and we encourage prospective members to apply and our current membership to renew this fall for 2024.  Thanks to our committee members for recruiting our largest and most diverse membership class yet."
The 2023 membership application and renewal cycle last year saw the Academy of Country Music reach record-high levels, surpassing all existing benchmarks since organization membership numbers were tracked. This milestone was announced days before the official grand opening of the Academy's new Nashville headquarters in the Wedgewood Houston neighborhood, cementing the celebrated trade organization's official move to Music City after nearly six decades on the West Coast and creating an instant hub for the industry and Country community as Nashville continues its vibrant growth.
A multi-platform recruitment and awareness campaign with a VOTE | LEAD | CHANGE catchline will run in the weeks ahead. ACM members receive the privilege of casting votes for the ACM Awards, which celebrate excellence across the industry and reach millions of fans all over the world, through a pioneering partnership with Amazon's Prime Video. Members also gain admission and access to an invaluable programming and development lineup, including exclusive events, panels, and initiatives, as well as the acclaimed quarterly magazine TEMPO – essential resources for industry leaders of both today and tomorrow. The ACM also boasts a long-standing history as a welcoming organization for all, including a community-leading commitment towards creating a more inclusive environment for underrepresented groups in Country Music, from the boardroom to the stage, and invites applicants to join us as we work towards change.
About the Academy of Country Music
Founded in Southern California in 1964 as a regional trade organization, the ACADEMY OF COUNTRY MUSIC (ACM) has grown in the almost-60 years since into a leading association for the Country Music industry. Now headquartered in Nashville, TN and boasting record-high membership of nearly 5,000 nationwide, the Academy serves as a powerhouse advocate for Country fans, artists, and all facets of the business, as well as a supporter of philanthropic work through charitable partner ACM LIFTING LIVES, dedicated to improving lives through the power of music and providing aid in times of need, with a focus on health initiatives. 2023 is another monumental year for the Academy, with the ACM Awards having returned to Texas in May and streamed live for a global audience on Prime Video, still the only major awards show to livestream exclusively. The Academy also remains relentlessly committed to creating a more inclusive environment for underrepresented groups in Country Music, from the boardroom to the stage, and over the last year has launched both ACM LEVel Up, a two-year professional development and enrichment curriculum for rising leaders, and OnRamp, a guaranteed income program for Black members of the Nashville music community, in partnership with the Black Music Action Coalition. For more information, visit ACMcountry.com or ACMLiftingLives.org.
Courtesy of ACM