By the Numbers: Rookie of the Year Frontrunner Continues to Find Success
By: James Youness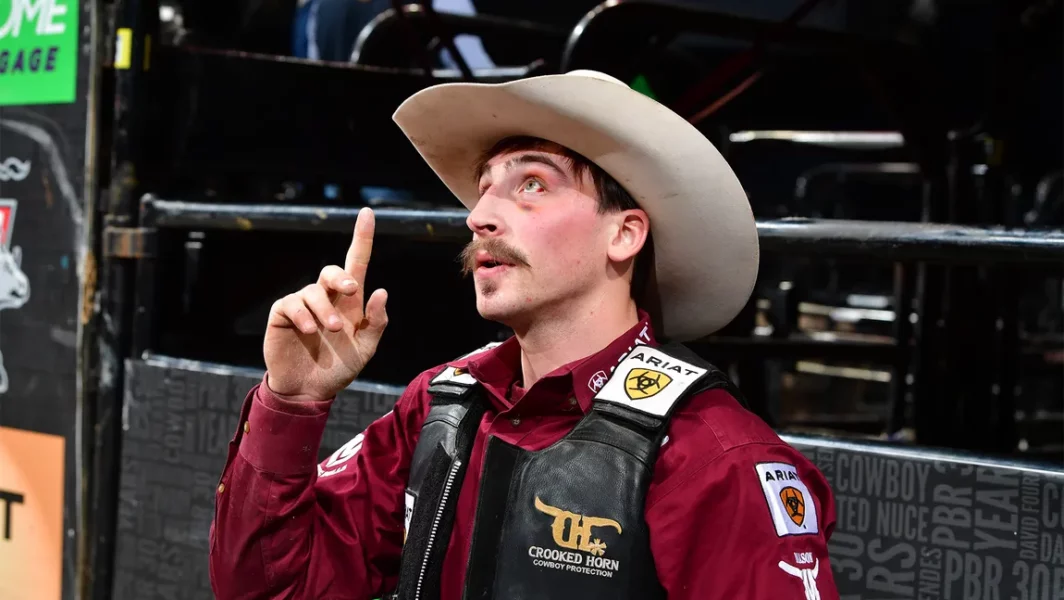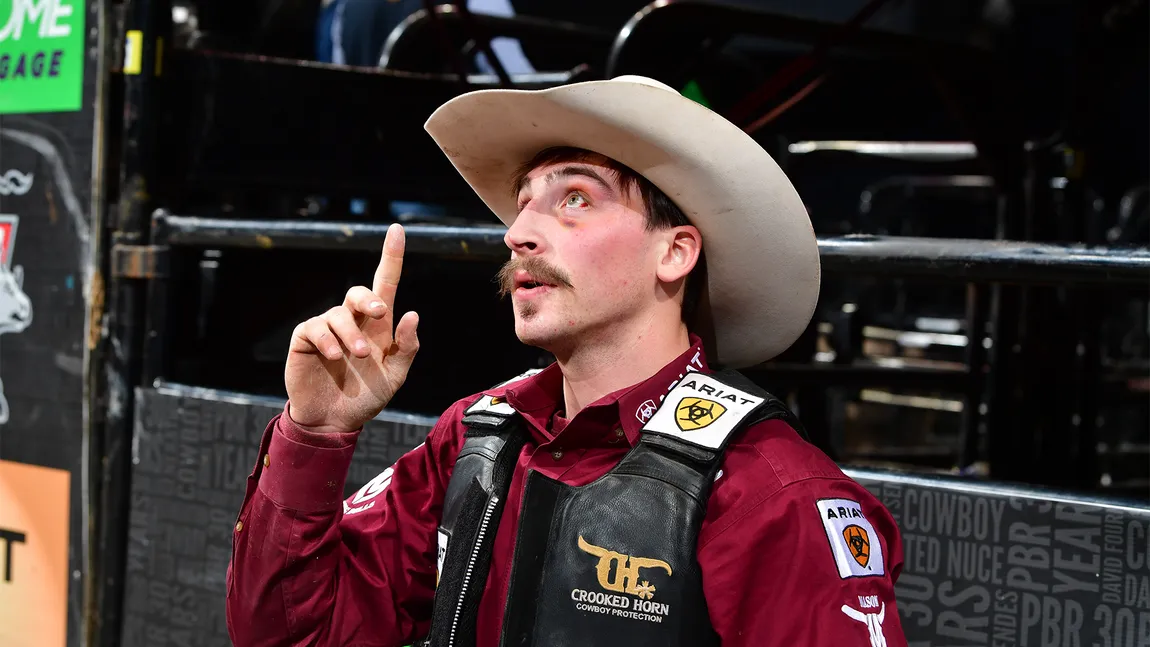 PUEBLO, Colo. – Building on his substantial impact the young rider made during last summer's inaugural PBR Team Series action riding with the Texas Rattlers, Daniel Keeping hasn't been shy to showing up on the scoreboard during his first Unleash The Beast Campaign.
In fact, Keeping began the season with three consecutive Top 10 finishes, including his career-first Unleash The Beast event title during the PBR Minneapolis Invitational Dec 17-18. Courtesy of a flawless 3-for-3 effort, the first-place finished was his best of the three, complementing his ninth-place finish during the tour's opening stop in Tucson, Arizona, which was quickly parlayed when the 23-year-old finished fifth the following weekend in St. Louis.
Having re-evaluated what a typical work week should look like heading into the 2023 season, Keeping credited the support of fellow competitors, along with the importance of sustaining the grind instead of rushing into it.
"It's been a good mix of everything at home, I want to get in the gym a little more. Joao (Ricardo Vieira) has been coming out a bit more, so that's been helping, and Alex (Cerqueira) has been helping, just kind of getting back to focusing on riding, staying on them and finishing my job," Keeping said. "Not riding for six seconds and waiting – that's the biggest killer right there is just waiting on em."
Sometimes it's those moments of patience that help balance a rider's approach, precisely Keeping's goal after enduring a troubling stretch of performances as January raged on.
"It's not really that you lose it, you just kind of mental block yourself, so I think it was just a little bit of a mental block," Keeping offered. "We'll work on it, I just have to get focused back on what I want to do. I had it at the beginning of the year, just have to get back to how focused I was at the start."
The Montague, Texas, native went on to place in one of his next six events, a 23rd place outing inside Madison Square Garden, when Keeping bested Outlaw for 84.5 points.
The effort earned him 12 UTB points, but the ride represented the Rookie of the Year hopeful's lone qualified ride over a stretch of 13 attempts nestled between his first career event title in Minneapolis and last weekend's PBR ZipRecruiter Invitational in Indianapolis.
"The confidence levels aren't really affected, it's just more frustration at this point," Keeping shared. "Knowing you can do so much better at your job and you're not holding yourself up to that point, but my confidence is still there and I'm ready to rock n' roll."
Effectively ridding his funky streak, Keeping shined bright during the two-day showcase at Gainbridge Field House, riding 2-of-3 to capture his second event title in the first nine UTB events.
Starting the Saturday slate in stunning fashion, Keeping bested Casper for a healthy 87.75 points to get on the board early in Indianapolis.
Later matched with Renegade in Round 2, Keeping displayed his relentless durability, making the 8 for a second-straight appearance when he was scored 88.75 points, punching his ticket to the short round.
While his championship round opponent dispatched the Texas native in a close 6.59-second attempt, Keeping exited the contest in first place, as youngster Casey Roberts was the only cowboy to exit the short round with a qualified ride.
RELATED: Roberts leads group of young guns pushing for top of leaderboard with second-place finish in Indianapolis
Earning 114.5 Unleash The Beast points and a corresponding check for $42,146, Keeping effectively defended his Top 5 status, now sitting at No. 4 heading into this weekend's action in Sacramento, California.
While the young rider's results may vary week in and week out, his goals surely haven't.
"It's winning Rookie of the Year, winning the (Finals) event, winning the World Championship, the trifecta," Keeping concluded. "Like I said at the beginning of the year, a lot of people think it's a sprint, but it's a marathon. It's about how much you can outrun the other person rather than how quick you can outsprint him."
$99,833: Quickly approaching the $100,000 earned mark through his first 25 rides of the season, a majority of Keeping's earnings came from his pair of event titles. Having earned $99,833 heading into this weekend's PBR Wrangler Long Live Cowboys Classic, $88,128 came from the victories. Most recently claiming $42,146 last weekend in Indianapolis, he paired the payday with a $45,982 check from his first-place efforts in Minneapolis to combine for more than 88% of his season-long winnings in just two events. Keeping ranks third in prize money so far this season, with Andrew Alvidrez ($108,937) and Jose Vitor Leme ($105,796) the only riders who have taken home bigger bags in 2023.
7.69%: During Keeping's troubling stretch, the potential Rookie of the Year managed to cover just under eight percent of his bulls, going 1-for-13 over a span of five events and two 15/15 Bucking Battle appearances. Thankfully for Keeping, he's combined for an outstanding 9-for-12 (75%) record outside of the slow stint, bringing his overall record during this year's tour to 10-for-25 (40%).
90s: While the rookie only has four 90-point rides logged in his young career, one of them came early in the UTB season against a familiar foe. After besting bovine standout Flapjack this past November during the PBR Team Series Championship in Las Vegas for a career-best 93.5 points, Keeping got another run at the challenging talent in Minneapolis. Primed for success, Keeping nearly tied his best-yet score, falling just short after receiving a monstrous 92.5-point score Dec. 10 in Minneapolis. The event-clinching score represents the second-best of his professional journey thus far.
53.5: Andrew Alvidrez continues to defend his No. 1 rank despite two-time World Champion Jose Vitor Leme finishing five spots higher last weekend in Indianapolis, taking home a 14th place finish and 14 UTB points compared to Leme's 9th place effort and corresponding 20.5 UTB points. Holding a 60-point lead over Leme heading into Indianapolis, the Seminole, Texas, native's lead has been reduced to 53.5 points heading into Sacramento.
15/15: Dalton Kasel doesn't need a reason to get motivated, but after back-to-back encouraging performances in the tour's first two 15/15 Bucking Battles of the season, fans and competitors alike recognize his ability to perform alongside the industry's top riders. After cementing his first 15/15 victory first in Chicago Jan. 13 courtesy of an 89.75-point outing atop Roc Wit It, Dalton finished second in last weekend's PBR ZipRecruiter Invitational, presented by Ariat 15/15 Bucking Battle with an impressive 92-point effort paired against Tulsa Time in Indianapolis. Watching 2018 World Champion Kaique Pacheco steal the show with a 93-point mark paired against recent standout bull Ricky Vaughn, Dalton managed 49 UTB points for the silver finish. Combined with the 58 UTB points the 23-year-old garnered from his first-place representation in Chicago, he's earned a total of 107 UTB points by excelling in the one-and-done format.
8-for-9: The good part about starting slow means there's still time to turn things around, and that's exactly what "The Ice Man" has done in 2023. Beginning the year with an uncharacteristic 4-for-14 record, Pacheco began his most recent dominant run a few weeks back in Chicago. Casting the less-than-ideal start to the side, he's now one of the tour's hottest riders, currently enjoying an 8-for-9 stretch of success (88.9%) while improving his 2023 record to 12-for-23 overall (52.17%) and working his way up to the No. 3 spot.
Photo courtesy of Josh Homer/Bull Stock Media
© 2023 PBR Inc. All rights reserved.