News & Notes From the Rodeo Trail, July 3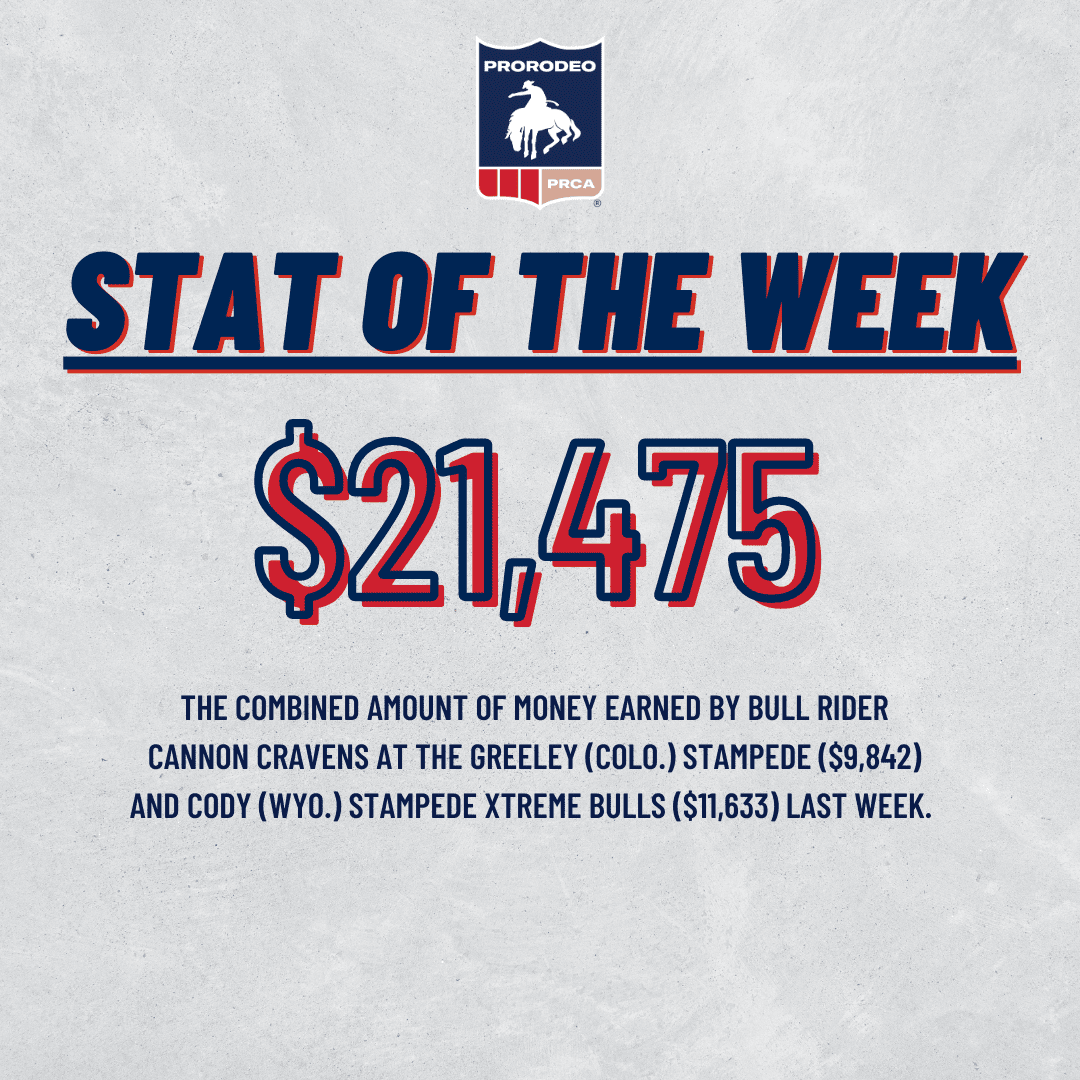 In recognition of the support that PRCA-sanctioned rodeos contribute to local, regional and national charities, Hesston by Massey Ferguson presents the Sowing Good Deeds contest. The contest is a chance to share the stories of rodeo teams across the country who are doing good in their communities.
One rodeo committee will win a Massey Ferguson® tractor for the great work they do.
Contest Details:
• Open to all PRCA-sanctioned rodeo committees, regardless of size
• Participating rodeo committees must apply for the Sowing Good Deeds program and meet certain criteria
• Participating rodeos will receive a Hesston by Massey Ferguson Sowing Good Deeds banner to hang in their arena
• Entries are due Sept. 30, 2023, and the top five finalists will be announced on or round Oct. 13, 2023.
Visit this link to enter:
https://www.masseyferguson.com/en_us/discover-mf/mf-community/community/sowinggooddeeds.html
Past winners of the Sowing Good Deeds initiative are the Reno (Nev.) Rodeo (2022), Burke (S.D.) Stampede (2021), Caldwell (Idaho) Nights Rodeo (2020), Santa Maria (Calif.) Elks Rodeo (2019), and Sikeston (Mo.) Jaycee Bootheel Rodeo (2018), Clovis (Calif.) Rodeo (2017).
The Professional Rodeo Cowboys Association® (PRCA) recently announced that Equine Hemp Solutions is a new National Partner of the PRCA.
Equine Hemp Solutions is an equine supplement made of a blend of more than 23 flavonoid compounds that creates an almost unbeatable combination for the performance horse owner when it comes to maintaining overall gut health, helping maintain strong bones, and the pressures associated with consistent use of horses.
"Since we've started using Hempflavin our horses are calmer, more willing and more athletic. With Hempflavin products we're not just treating a symptom but actually helping the horse," said Billy and Rosemary Atwood, cutting horse trainers and owners.
EHS has a range of products that safely and effectively provides performance horses and riders with flavonoids which enhances bone and joint health, keeps the digestive tract functioning properly and may help reduce the possibility of colic. The oral supplementation side of Equine Hemp Solutions comes in either a pellet or liquid and is entirely water-soluble. This allows for the supplements to be easily absorbed into the bloodstream with no risk of overuse and no strain on the kidneys and liver.
"Since starting Spit on Hempflavin, he now has the three C's it takes to win – Competence, Confidence, and Consistency," barrel racer Michelle Alley said.
The EHS HempFlavin is very unique and is derived from heirloom hemp plants which are more than 2,000 years old. Many people think since it says Hemp in the name, the product must contain THC. According to Equine Hemp Solutions, its Hempflavin products contain NO CBD or THC, so they are performance safe. The flavonoid from the heirloom plants produces amazing results in horses ranging from an increase in focus, to managing normal stress, supporting normal muscle recovery and fewer, if not the complete elimination of injections, while promoting muscle integrity and definition. EHS also offers products that aid and promote wound and skin recovery.
"We are thrilled to have Equine Hemp Solutions join the PRCA as a national partner," PRCA Chief Marketing Officer Steve Rempelos said. "Equine Hemp Solutions has ties to the rodeo industry and is a solid fit for us."
For more information about EHS visit www.equinehempsolutions.com.
Courtesy of PRCA