News & Notes from the Rodeo Trail, March 28
Greg Dale Doering, a PRCA bullfighter and rodeo clown, passed away March 20. He was 70. Doering was someone who lived life to the fullest. He was always willing to do anything ever asked of him to do at a Rodeo Clown Reunion, regardless of his health or well-being. He loved entertaining kids and adults in the midway at numerous rodeos. He even set up his pickleball court for the Rodeo Clown Reunion last year at the ProRodeo Hall of Fame in Colorado Springs (Colo.).
Doering was born Jan. 28, 1952, to Karl and Kay Doering in Cottage Grove, Ore. Karl rode bulls and was a PRCA rodeo clown and bullfighter for 25 years. He also started the Rodeo Clown Reunion in Roseburg, Ore., which was held there every three years from 1974 through 1989. Kay was a PRCA timer and WPRA barrel racer.
Greg rode his first steer at High Prairie, Alberta, Canada, when he was 6. He also helped his dad with his clown acts. Greg fought some bulls during his college days, and was on the rodeo team. He received a biology degree from Eastern Oregon University and an animal science degree from Oregon State. His first PRCA rodeo was Lewiston (Idaho) Round-Up. Karl was injured the first performance and he finished his dad's responsibilities working that rodeo with George Doak.
Greg joined PRCA in 1970 and quit professional bullfighting and clowning in 1991 and quit competing in 1997. He was the 1977 Bullfighter of the Year for the PRCA Columbia Circuit. He was honored to work with Wick Peth, Jimmie Anderson, Wright Howington, Bobby Romer and Doak.
He is survived by his wife, Karla; daughters, Erin (Brent) Evans and Shelby Doering; mother, Kay Pynch; sisters, KK (Gary) Zimmerli, Julie (Joe) Cegala, and Linda Randalow. A Celebration of Life will be planned later this year. Memorials for Doering may be sent to the Justin Cowboy Crisis Fund or Fellowship of Christian Cowboys. Cards may be sent to Karla and Family at 9770 SW Pawnee Path, Tualatin, Ore., 97062.
---
The Los Fresnos (Texas) Rodeo will put a $50,000 T-Mobile Hometown Grant to work building a permanent rodeo performance stage, paving the midway from rodeo grounds to the Cameron County Fair and Livestock Show and making other improvements to the rodeo and fairgrounds complex.
The Los Fresnos Rodeo Committee announced the grant March 24 during an impromptu ceremony, celebrating the grant as a big boost to the Los Fresnos economy, the Los Fresnos PRCA Rodeo and the county fair and livestock show.
"The Hometown Grant from T-Mobile is truly a blessing for the Los Fresnos Rodeo. The grant will allow us to make improvements to the grounds that will help us reduce expenses and allow us to have more events during the year that bring families together in our area," Larry Cantu, Los Fresnos Rodeo chairman said in an article by My RGV News. "As many of you know, we had a fantastic rodeo this year, three days (Feb. 18-20) of sold-out performances that brought many families from throughout our community, the county and the Rio Grande Valley to Los Fresnos. We pride ourselves on having a family fun event that helps us raise funds toward scholarships for graduating seniors, not only in Los Fresnos but for our graduating seniors throughout Cameron County."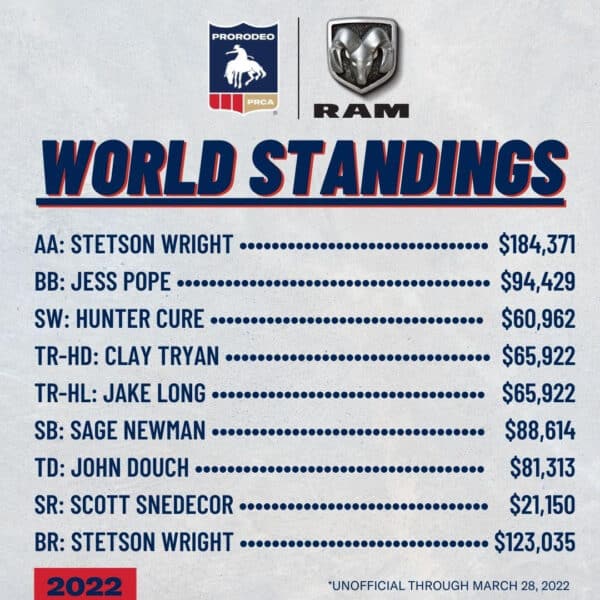 Courtesy of PRCA