Fall Round Up Festival Tickets on Sale September 1st the Event is October 13th-16th at the Salinas Sports Complex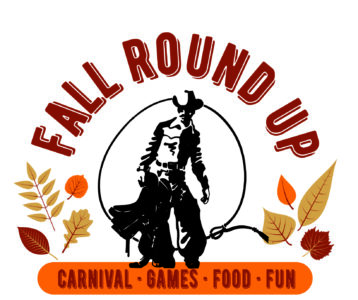 SALINAS, CA – The California Rodeo Salinas is hosting the first annual Fall Round Up Festival October 13th-16th at the Salinas Sports Complex. The event is presented by Brent Eastman Insurance Services, Inc. and will feature a carnival, food trucks, merchandise vendors, music, a pumpkin patch, a western performer, children's activities and more. Admission tickets are $12 for adults and $7 for children ages 2-12; under 2 is free. Carnival wristbands for unlimited rides are $30 plus fees before October 13th and $40 plus fees on site during the event. Tickets go on sale Thursday, September 1st at 10am online only at https://www.carodeo.com/events/2022/fall-round-up.
Local favorite 'The Money Band' will provide live music Friday, October 14th from 6:30pm-9:30pm. Western performer Will Roberts, who you may have seen at the California Rodeo in recent years, will be performing rope tricks, running fun contests and more on Saturday, October 15th from 12pm to 6pm and Sunday, October 16th from 12pm to 6pm. Food vendors that will be on site over the four days of the event are Kona Ice, Ivan's Baked Potatoes and Whitey's Classic Burgers and Sandwiches with more to be confirmed soon. There will be shopping in the indoor mall area under the west grandstands with vendor announcements coming in the next few weeks. Pumpkins will be available for purchase at the pumpkin patch at the south end of the midway. More activities and attractions will be announced as the event nears. "The California Rodeo Association is excited to produce the 1st annual Fall Round Up festival this October at the Salinas Sports Complex. It will be another family-friendly community event providing affordable entertainment in Salinas," said Danny Little, California Rodeo Fall Round Up Chairman.
Sponsorship opportunities are available with activity/area naming rights and more to offer on a first come, first served basis. The Pumpkin Trolley Vehicle Sponsor is MyCars.com. Please contact Victoria at vcarlisle@carodeo.com or 831-775-3109 to advertise your business and be a part of this community event.
About California Rodeo Salinas
The 113th California Rodeo Salinas will take place July 20-23, 2023. The California Rodeo Association is a not-for-profit organization that strives to preserve and promote the traditions of the California Rodeo Salinas and the West. We support the community and other non-profit organizations through the staging of the annual California Rodeo Salinas and other year-round operations of the Salinas Sports Complex. Through donation of our facility, vending and fundraising opportunities during Rodeo and other events, the California Rodeo Association returned over $560,000 to local non-profits in 2022. For more information about the California Rodeo Salinas, log on to www.CARodeo.com or call the California Rodeo Office at 831-775.3100.